Executive search consultancy Hanson Search held a roundtable on 24th October to discuss the future of management consultancies bringing together clients such as Abed Bibi, former chief marketing officer, Meraas; agencies such as FP7's executive creative director and President of McCann Creative Council Paul Banham, Hogarth Dubai's managing director Lucy Miller, DDB Dubai's managing director Iris Minnema; E&Y's chief digital and innovation officer for MEA and India, Ross Maclean and Alice Weightman, CEO, Hanson Search.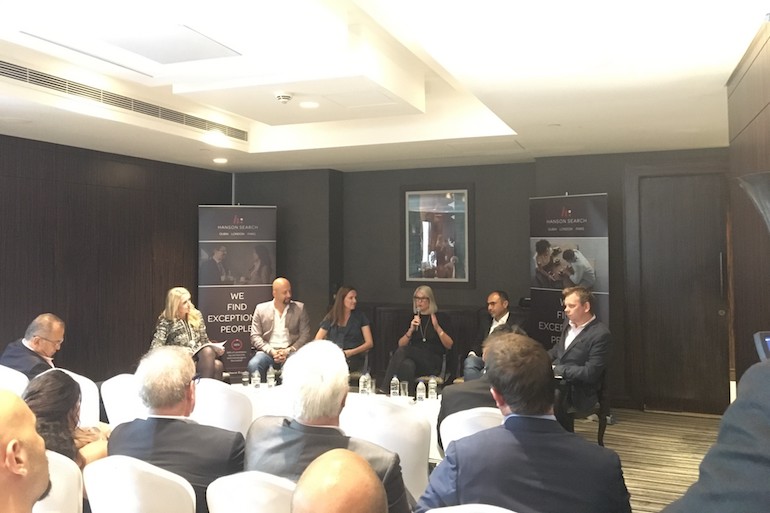 Networks bought small shops, now consultancies are buying agencies. What now?
Banham points to the "massive battle" between ATL shops and digital ones. While ATL agencies were acquiring digital shops, the latter were trying to acquire ATL talent to become integrated. "Will it play out the same way?" he questions. Probably not, "because the best agencies have always worked liked consultants."
Suits and jeans
The biggest difference between agencies and consultancies is the culture. "Historically, they [consultants] have been process-driven and aren't known for having a culture that nurtures creativity," says Miller. She goes on to add, "Some of the most memorable ideas in the world, arguably, didn't come from spreadsheets and data. When tested, they failed. But they're memorable and made people cry. The business insights coming from the big four are compelling. The bit that concerns me is the lack of human ideas. And so we lose the bravery and punk rock attitude of marketing and advertising."
This isn't something that's lost on MacLean who himself says, "We refer to ourselves as suits and jeans." "There's no point in us putting up a strategy saying we embrace different types of people who do things in a different way if we are not going to give them the rope to do that," he adds.
Who has more of an edge: agencies or consultancies?
Minnema: Agencies have an edge because of the creatives – the talent itself, the way they can retain that talent, and the way they can unleash it, is different. Consultancies, so far, have been so much about data and analyzing the data and then coming up with a business solution that there's no connect between the business solution and communications solution. So agencies can be more practical and hands on while consultants stay within the realm of advising.
Miller: Agencies. They understand how to make ideas that are relevant to humans and how to harness the power of a customer insight and create work that's tangible and resonates with people. The consultants are more focused on harnessing business insights; they don't place the value on creativity and perhaps are more focused with positive response in the C-suite than reaching people.
Weightman: Whoever can attract and retain the best people. Bigger companies will have the inherent issue of being less agile and slower to change than a smaller, more nimble company.
It's not just agencies versus consultancies. There's also in-house to consider. People like having options and changing their working environment. Working in-house is different from working in an agency, which is different from working in a consultancy. It's not always the edge that makes the difference; sometimes it's just the change.
What's the future?
Minnema: I don't think anybody has the answer. I don't think the consultancies and agencies coming together is going to be the new agency structure. The future of advertising for me is going back to a little bit of what we were before and media agencies coming together again with the execution and data that they have.
MacLean: I think agencies will continue to thrive; it's about figuring out how to work together. It's incumbent on CMOs and CEOs to put it all together. I don't think everything will go in-house. You need to retain independents for critique, objectivity and sanity. The future is going to be about the two industries working more closely together.
Weightman: There is a lot of transformation happening now. Clients are working with agencies to build outsourced, in-house-style teams. Agencies are broadening their offering. Both management consultancies and agencies are acquiring independents. There's a real race for acquisition on right now.
It's difficult to predict the future, especially with all the AI coming to market, changing every industry and our ways of working. Some will move to global platforms, others will want local partners. The structure of the change could be driven by employees and how they want to work. With the rise of the gig economy, employees are having more of a say.