Snapchat has announced partnership with advertising partners for the debut of its new advertising product, Commercials. The Snapchat Commercials are an unskippable, six-second ad unit that are exclusively run on premium partner content called Snapchat Shows.
According to the company, TV networks and entertainment studios are reimagining popular series for Snapchat, with shows acro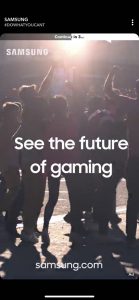 ss entertainment, sport, food and more, so their product is seen as a bridge between advertisers, and happy users. The company said that shows are easier to find, with dedicated profile pages for each show, where Snapchatters can access all available episodes and seasons to watch.
In November 2018, Snap introduced shows in MENA, a few months after it was introduced in the US, with the aim of bringing this format to Snapchatters in the region. Shows are TV-like content, produced exclusively for mobile by leading TV networks, entertainment studios and publishers.  Shows are typically 3-5 minutes in length, full screen and immersive. They are hyper-visual, featuring motion graphics, split screens, quick cuts.
"We've had an overwhelmingly positive response from Snapchatters and media content partners with regards to shows," said Jake Thomas, Snapchat's Vertical and Agency Lead, MENA in an email to Communicate. He added that the company have introduced a slate of new original shows in April, following the 2018 introduction, they have also announced eight new original shows globally spanning areas such as comedy and docu-series. "The time spent watching Shows on Snapchat globally more than tripled last year, and we anticipate shows to continue expanding in 2019," he added.
Thomas described Snap Ads offerings as "the magic of sight, sound, and motion" in a format truly made for mobile. He also added that the feedback from their partners shows that the unskippable video format drives results for them and is a compelling format on other digital platforms. "We have thus conceived Snapchat Commercials to be an attractive balance between keeping advertisers, investors, and Snapchatters engaged, which we believe is important to the long-term success of the product," he concluded.