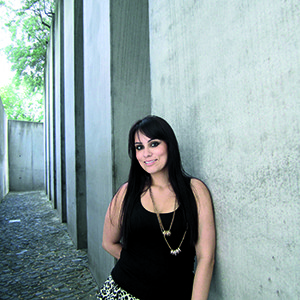 Adhami started her career in 2004 with independent agency Catch, where she grew from media manager to digital director – UAE over a period of four years. Since then, she has only grown further, specializing in the field of digital and, as a natural progression, mobile. She moved to Mindshare MENA as strategic planning director, growing to head of digital – UAE and, most recently, regional head of mobile, until 2014. At Mindshare MENA, she has been the digital lead for big brands, such as Coca-Cola, Nissan and Egypt Tourism. She is also an active participant in knowledge-sharing and thought-leadership initiatives, and has published several articles and delivered speeches at conferences.
She now heads Maker Studios, a wholly owned subsidiary of The Walt Disney Company, which targets millennials across gaming and sports, lifestyle, family and entertainment.
Rasha Al Azem
Associate regional communication director on McDonald's at Leo Burnett MENA
Having studied in the US, Kuwait and Lebanon, Al Azem started her career with Leo Burnett in 2002 as an account executive.
Since then, she has grown through the ranks and her career has also followed an interesting trajectory. She served as communications director for one year and the general manager of the Kuwait office for nearly three years. Since 2010, however, she has been the lead communication director for McDonald's, moving to the agency's Dubai operation.
She has been in her current role since November 2013 and has been instrumental in winning key pitches, while working across a portfolio of prominent brands such as Phillip Morris and Starbucks.
Her Excellency Noura Al Kaabi
Minister of State for Federal National Council Affairs; Chairwoman, Media Zone Authority-Abu Dhabi and twofour54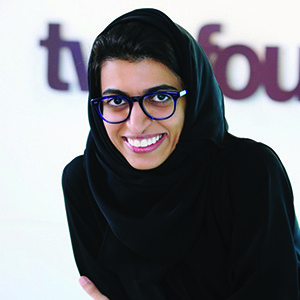 Her Excellency Noura Al Kaabi is a member of the UAE's Cabinet and serves as the Minister of State for Federal National Council Affairs. She is also the chairwoman of the Media Zone Authority – Abu Dhabi (MZA) and twofour54. In addition, she is a member of the Economic Development Committee and a board member of the UAE's National Media Council, Abu Dhabi Media, Image Nation, the Abu Dhabi Sports Council and the United Arab Emirates University.
HE Al Kaabi is the first UAE national to be ranked as one of Foreign Policy magazine's 'Top 100 Global Thinkers List'. In 2014, she was named as one of Forbes Middle East's 30 Most Influential Women in Government and was also awarded 'Business Woman of the Year' at the Gulf Business Industry Awards. Her role in growing the UAE's media industry was recognized by America Abroad Media in 2015 as part of its awards dinner in Washington. She continues to foster the growth of the UAE in the art and media fields, not just in the region, but around the world.
Abeer Alessa
Co-founder and managing director of Bold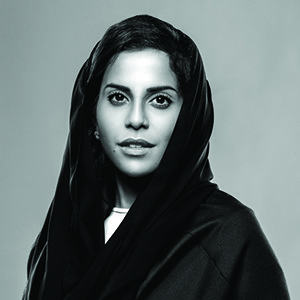 One of the few – and definitely among the first – Saudi women to enter the field of advertising, Alessa has studied in Riyadh, Bahrain and Paris before taking up her first job at MBC Group in Dubai. After just one year, she moved back to her hometown of Riyadh as a creative copywriter at J. Walter Thompson, where she worked on brands like HSBC and Saudi Telecom Company (STC). Roughly three years later, in 2010, she took the reins in her hands to co-found her venture, aptly titled Bold. The agency's clientele includes international as well as local brands, such as Volkswagen, Bosch,
General Electric and Alwaleed Bin Talal V Philanthropies. In fact, the agency's campaign "Tweet for Heat" won three awards at the Dubai Lynx 2016.
Lara Arbid
Planning director at Initiative KSA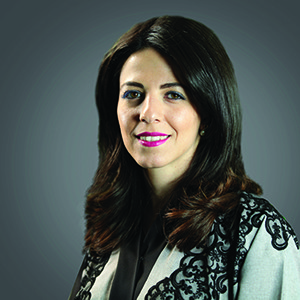 Of Lebanese origin, Arbid was born and raised in Riyadh. Her career kicked off in Lebanon's banking industry until she had to leave the country – and the banking sector – due to the war. Back in KSA in 2006, she entered the field of media as a media executive at Starcom Mediavest Group, moving to Mindshare two years later, where she was the client leadership director for six years. Her most recent role is that of planning director at Initiative's KSA operations, based out of Riyadh.
Rana Buheis
Founder and managing director of Buheis Creative
Saudi-based Buheis spent almost six years in the pharmaceutical sector, starting off as a marketing manager and pharmacist for Obagi Hospitals in Riyadh and then moving on to GSK as a sales representative. Capitalizing on her sales and marketing skills, she then worked with marketing and advertising agency Intermark-GSW as an account director for three years, playing a key role in the agency's expansion across KSA. Finally, she decided to set up her own agency, Buheis Creative, in 2007 and has since worked with brands such as Ikea, Honda, Americana, KIA and Samsung, among others.
Elda Choucair
Managing director of PHD UAE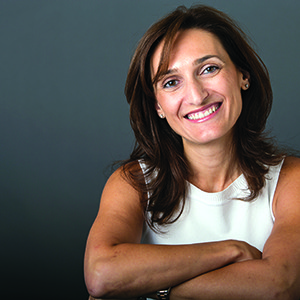 Choucair's career growth is testament to the drive behind her calm demeanor. Starting off as a media executive at Starcom Mediavest Group in 2003, she moved to OMD as group director in 2006 and, just about three years later, was appointed as managing director of PHD – a role she has held for almost eight years now. The media agency has seen vast growth under her, winning a number of big clients and several awards – regional and international – and continues to grow its staff, portfolio and trophy shelf.
Carla Conte
Founder and creative director of Brand Creative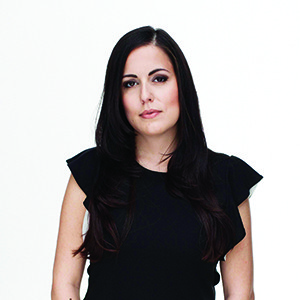 For Conte, it was either medicine or branding. She started her design career in Toronto as an intern at a design agency, following which, she pursued her studies in the field of interior design. After her studies, she spent 11 years with Watt International, working with Fortune 500 companies in the US, Europe and Asia. She moved to Dubai in 2009 as head of boutique retail design agency Kinnersley Kent Design. In 2011, she started Brand Creative in an attempt to apply her knowledge of design and interiors to physical spaces for brands. The agency has been responsible for the branding efforts of several brands in the region, such as GoSport, Maybury's, Sister's Beauty Lounge in Dubai and even malls in other GCC countries. Conte has won various design awards and has also been listed on Commercial Interior Design's Power List of Top 50 Influential Designers in the MENA region for 2013, 2014 and 2015.
Hayla Ghazal
YouTube star, fashion designer, UN ambassador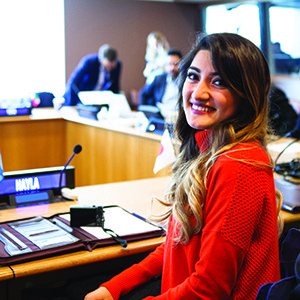 Dubai-based 20-year-old Ghazal's claim to fame happened when she, as a teenager, started her YouTube channel HaylaTV in 2013. The channel covers everything from fashion and lifestyle to recipes and travel. While her genuine voice was quickly amassing a loyal subscriber base, Ghazal started interning at a fashion agency. Fast forward to 2016 and she is now the owner of Hayla Couture, a shop specializing in bridal and evening gowns. She is also a UN Change Ambassador. As part of the UN's Sustainable Development Goals, the Change Ambassadors program is a first-of-its-kind partnership between YouTube and the UN to appoint top female creators as Change Ambassadors in the fight for gender equality. At the age of 20, Ghazal has already come a long way, inspiring women – both those in her age group and others – to keep charging forward.
Akanksha Goel
Director, Socialize
Having worked in India and Singapore, Goel has an affinity toward developing markets. With experience in marketing, talent management, social media and publishing, it was rather natural when she set up her agency Socialize in Dubai in 2010. Since then, the agency has evolved beyond social media to offer integrated digital solutions to clients across the Middle East, including the likes of Majid Al Futtaim, Mercedes-Benz, OSN, Lacoste, Reebok and Kellogg's. Socialize has also stood out at award shows such as the Dubai Lynx, which are typically dominated by big network agencies.
Hend Gomaa
Founder and managing director at Digify MENA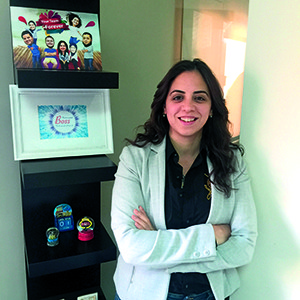 Based in Egypt, Gomaa's talent seems to have always leaned towards technology – a field not often associated with women. She started off as an e-marketing specialist at Egyptian Business Machines Co. (EBM), where she learnt the ropes for six-and-a-half years before working across the IT and publishing sectors until 2014, when she started her own digital agency, Digify. The relatively young agency has already worked with global brands like G-Shock and Kenwood, as well as regional ones like Al Rabie.
Loulou Khazen Baz
Founder of Nabbesh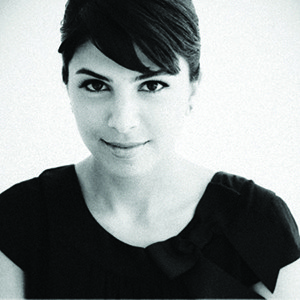 Baz needs no introduction. She's well-known for founding the MENA region's first freelancer marketplace, Nabbesh.com, in 2012, with the goal of helping companies outsource work to a pool of regional, quality, on-demand workforce. Her career started off as project coordinator for DaimlerChrysler Financial Services Middle East in 2002, after which she moved to become the marketing manager at Dubai Properties Group and, then, project manager at venture capital investments and advisory firm Active-M. In late 2015, in a bid to promote virtual freelance work among disadvantaged youth, Baz ventured into a social project to create jobs for Palestinian youth through a partnership with Qatar-based social initiative Silatech. With this in mind, Nabbesh launched its program, "Fursati", as a way of connecting Gulf businesses with Palestinian freelancers, while offering them a range of incentives. Baz continues to spearhead the freelance movement in the MENA region.
Sarah Mohamed-Whitehead
Founder and director of Secret PR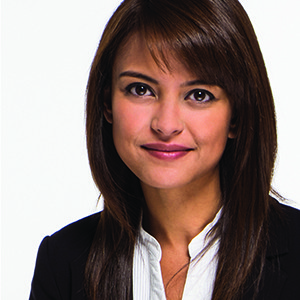 Much like the clandestine theme of her agency, Mohamed-Whitehead is some kind of badass super agent. After having worked in PR agencies for a few years, she noticed that such firms, especially in Dubai, have a high attrition rate. So, she set up an SOS PR agency, Secret PR, which only caters to other PR agencies. Started in 2014, the agency worked on 27 projects in its first five months alone – although it's hard to gauge the number of agencies it has worked with since then, due to the secrecy of its clients. Mohamed-Whitehead has since expanded her team, most recently appointing a director of finance in December 2015.
Marriam Mossalli
Founder of Shoes & Drama
Simply describing Mossalli as the founder of fashion and lifestyle blog Shoes & Drama isn't enough. She's also a writer, lecturer, speaker, business advisor and the founder of KSA-based luxury fashion consultancy Niche Arabia. Having studied in the US and Switzerland, she started off in branding, but soon moved to publishing before setting up her own firm, which boasts clients such as Burberry and Harvey Nichols. She also works with leading fashion magazines, such as Marie Claire and Haya, and has co-authored a book, Glamorized Globals. Her work has received several accolades and she has been a part of prestigious events, such as The British Council's Cultural Leadership and Innovation scheme, and The Celebration of Design Gala, hosted by Michelle Obama.
Rasha Rteil
Head of Innovation & Labs at UM MENA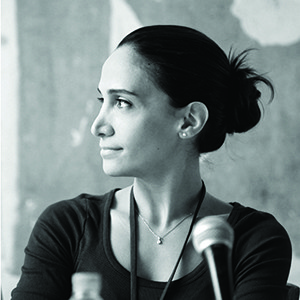 Rteil is a true child of the digital age. Her passion for all things tech- and innovation-related is evident in her talks, work and writing. She started off in 2004 and has since worked with BBDO, Y&R, Cleartag and Mindshare, moving from client servicing and communications planning to technology and innovation. Today, she heads UM Labs and the agency's innovation department. She's also a Webby honoree and her conviction is reflected in the statement, "It always seems impossible until it's done."