A recap of Socialbakers' annual Engage conference
Hosted in the beautiful city of Prague, social media analytics firm Socialbakers held its global Engage conference in May 2017 Covering industry topics over two days of workshops and one day of keynotes and panels, the event brought together experts from around the world including Tom Fishburne from Marketoonist; Laura Miller from the White House – Obama Administration; Vesselin Popov from Cambridge University's Psychometric Centre; and Hamda Khochtali from Al Jazeera.
Below are snapshots from the conference and here's a recap of some of the workshops.
The day-long conference was a massive information overload, but it can be classified into four key themes:
Social media as a catalyst
Using social media to create impactful campaigns
Big data
Effecting world change through social media.
As Jan Rezab, founder and chairman of Socialbakers put it:
"It's not just about the marketing side of social media, but how social media affects world change."
Here's a glance at the most interesting facts from the day:
The digital and social landscape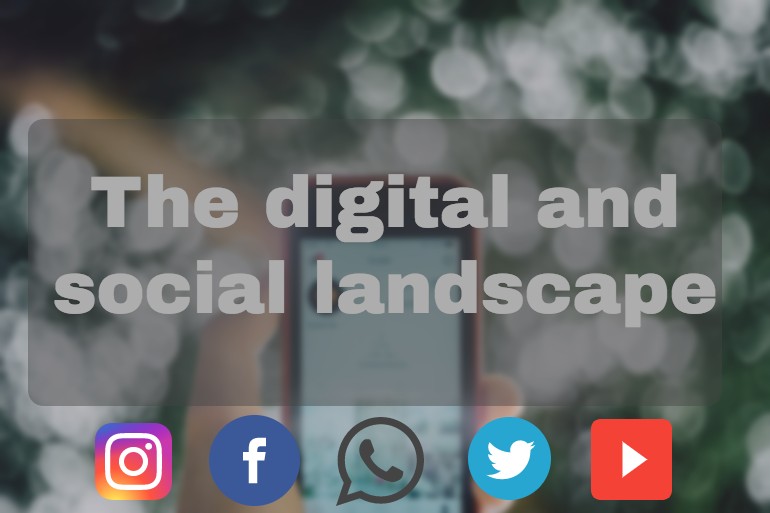 For the first year, digital is going to surpass TV advertising
Majority of social revenue is Facebook, and it's bigger than the newspaper advertising industry
Facebook is the dominant players in social media and last year its properties made over $35 billion in ad revenue
Social media will be a $100 billion ads business

80% of media companies have used live video
People spend 18 mins per day interacting with bots
Role of platforms 

Pete Blackshaw, vice-president of digital and social media, Nestle

Key learnings:
Think like a startup
Managing – not resolving – tensions
Selling and persuading – especially on the inside
Six drivers of brand creativity:
Trust
Authenticity
Transparency
Affirmation
Listening
Responsiveness
Lessons from the 24-year old CEO of Social Chain, Steve Bartlett, CEO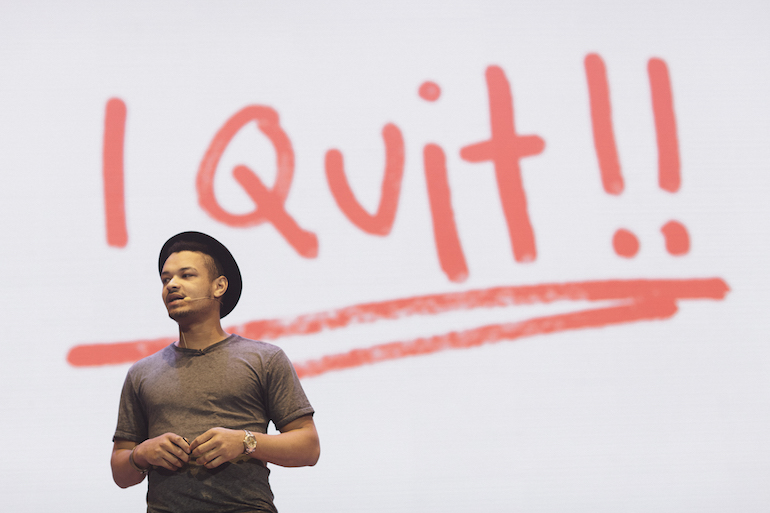 Why does social influence?
It's powerful
Everyone is talking about it
It's an arbitrage
Prices are rising
Consumers are tired of paid ad
Most importantly, it's native

Tom Fishburne, founder, Marketoonist
>> There's more of Fishburne and his cartoons 
Tom Fishburne started drawing cartoons on the backs of business cases as a student at Harvard Business School. His cartoons have grown by word of mouth to reach over 100,000 marketers every week and have been featured by the Wall Street Journal, Fast Company, and the New York Times. In 2012, he founded Marketoonist, a content marketing agency focused on the unique medium of cartoons. Since 2010, it has developed visual content marketing with a sense of humor for businesses such as Google, IBM, Vodafone, and Intuit.
Here's his talk recapped in the wittiest cartoons: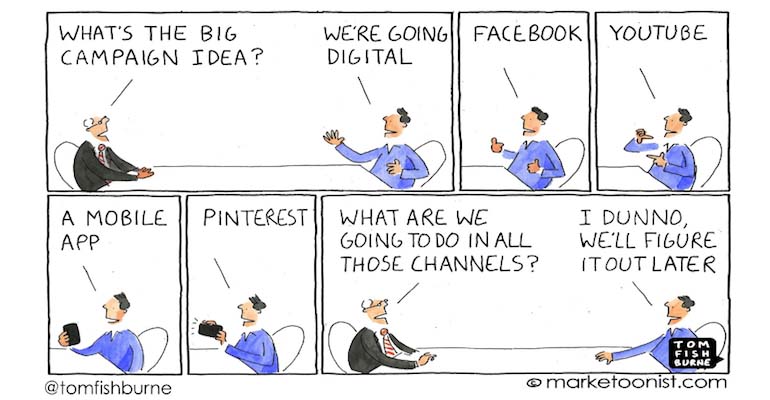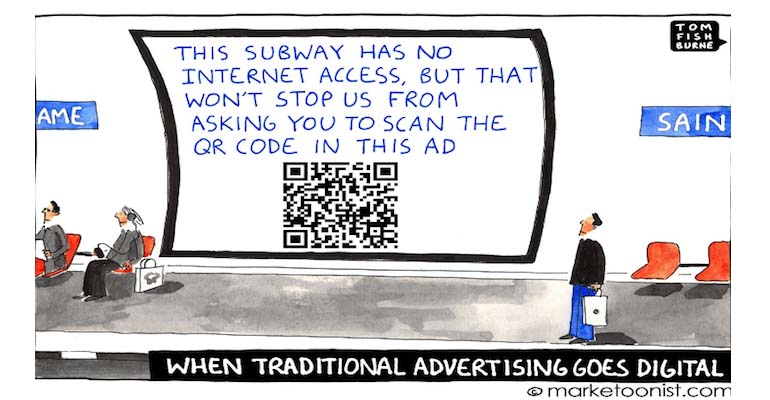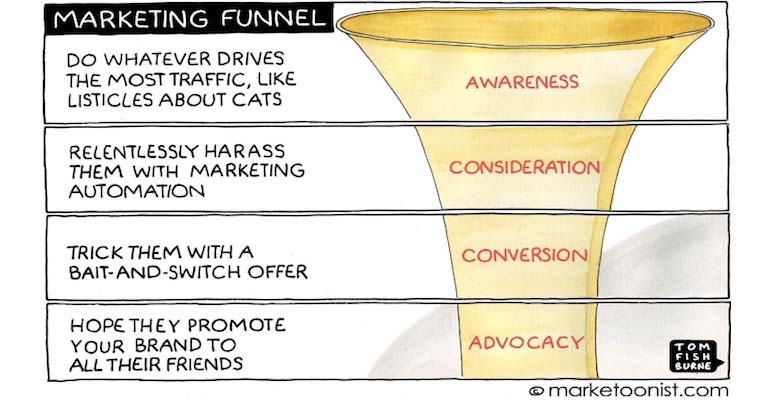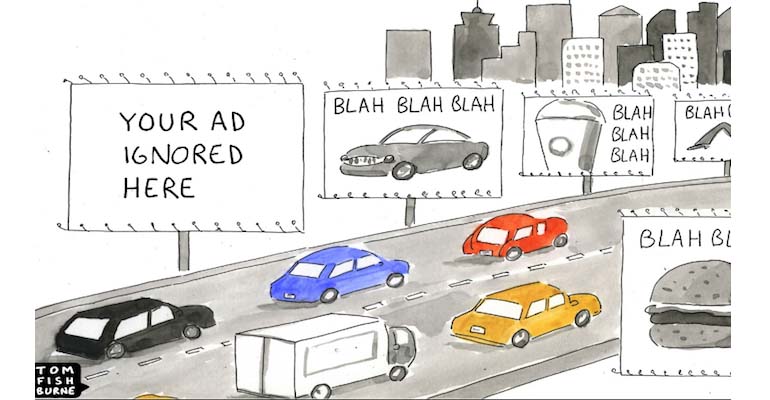 Vesselin Popov, business development director for the University of Cambridge Psychometrics Centre
>> We also spoke to Popov to learn how personality-based targeting can help brands
Computer–based personality tests can tell you more about a person than their closest friends and family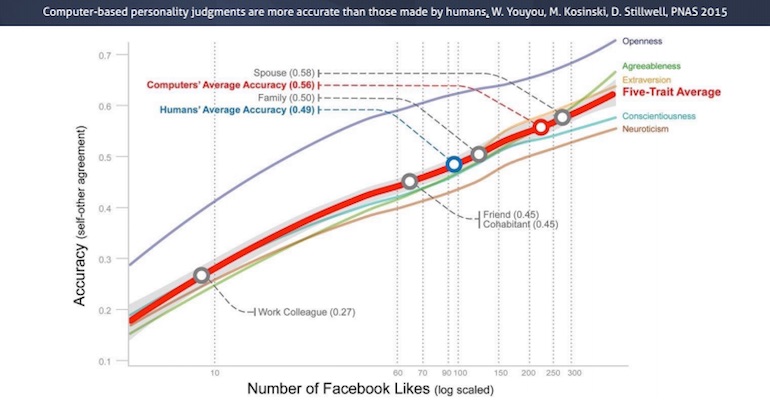 Basically, with 300 likes the personality test can know more about you than your spouse.
No offense, Sephora lovers…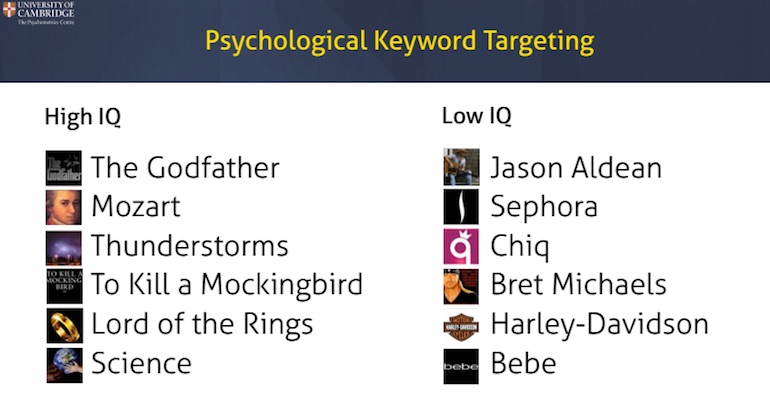 Unfortunately, those who 'like' Harley Davidson and Sephora on Facebook, have a relatively lower IQ.
How brands can effectively use personality-based targeting
Example 1: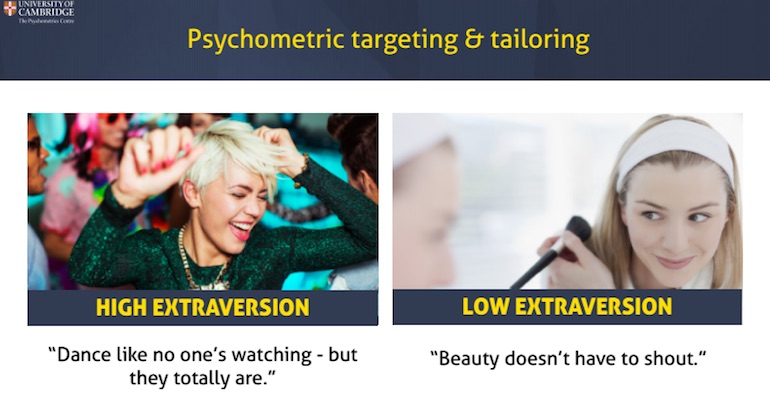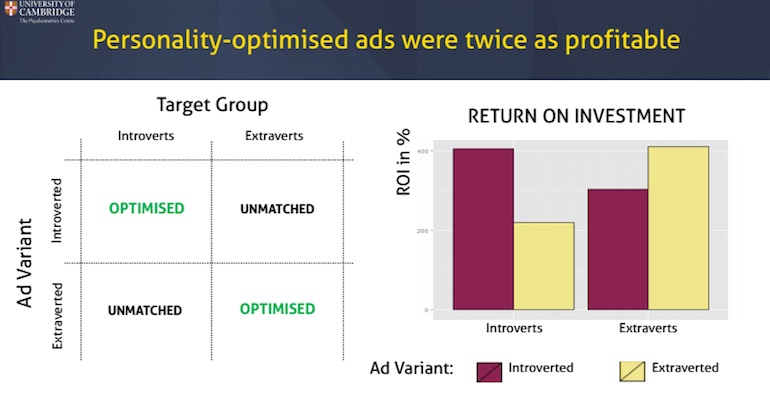 Example 2: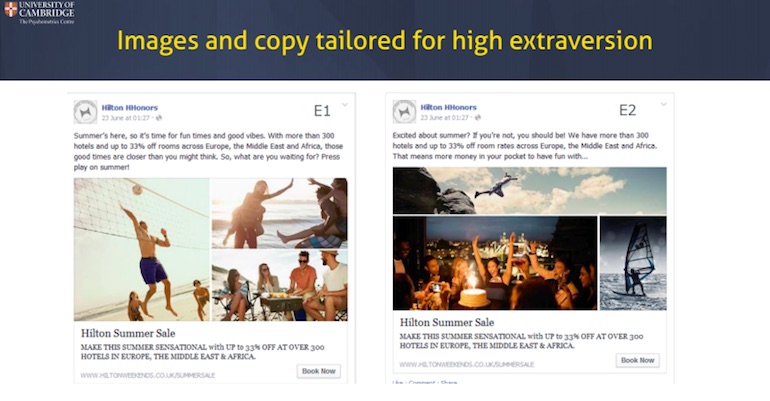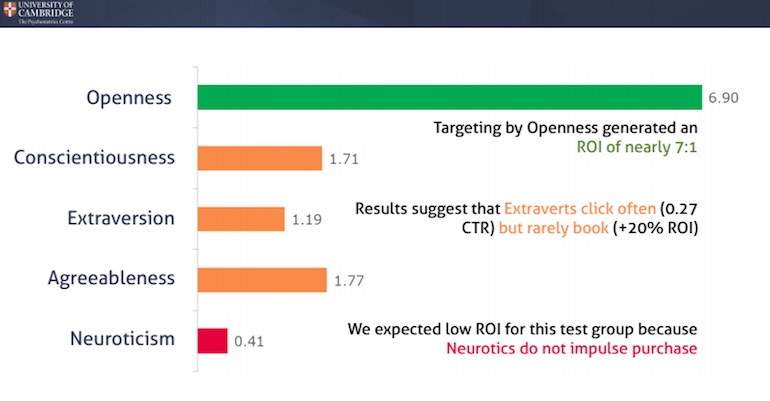 Brands should remember the following principles with any kind of consumer research:
Always get consent
Results should be shared in a clear format
Predictions should be used to improve service
Why is that data requested and how is it relevant to the predictions?