Following its arrival in the Middle East in May 2016 through a launch event in Dubai, the Mobile Marketing Association (MMA) held its first forum on October 5, bringing together clients, agencies and vendors.  Here's a snapshot of the discussions during the day.
Asad ur Rehman
Director of media, Unilever MENA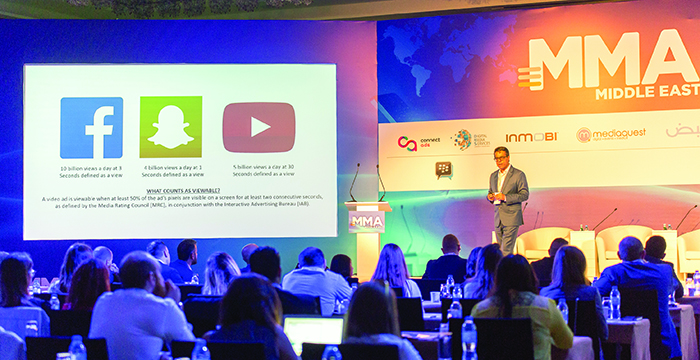 Rehman clearly made the case for why brands should be capitalizing on mobile, but more specifically, he said, "Being an FMCG brand, it is important for us to maximize our reach and scale so, rather than over targeting from a media point of view, we try and target from a creative point of view." This means targeting, personalization and contextual messaging. For Unilever, mobile is about three areas: mobility, social and data. For instance, the clothes donation campaign for OMO and Comfort directed people to the nearest donation point through mobile and targeted different consumers based on their connection speed by sending a video file for 4G and a static image for those using 2G.
It's no longer 1,000 TV channels; it's 1.5 billion connected video cameras in pockets, 400 hours of content uploaded to YouTube each second and billions of views per day through social media
Roughly five percent of the global Internet population is in the Middle East and this makes up for ten percent of the global app traffic
12 million British consumers, or roughly one in five, use some form of ad-blocker. This figure has grown by 82 percent in the past year
Most people wouldn't care if 74 percent of brands disappeared for good
What is viewable? This is the main question, specially with Facebook, Snapchat and YouTube having different metrics, which aren't in line with those defined by the IAB
Kenneth Lindfors
Group director ME, Fjord, an Accenture Company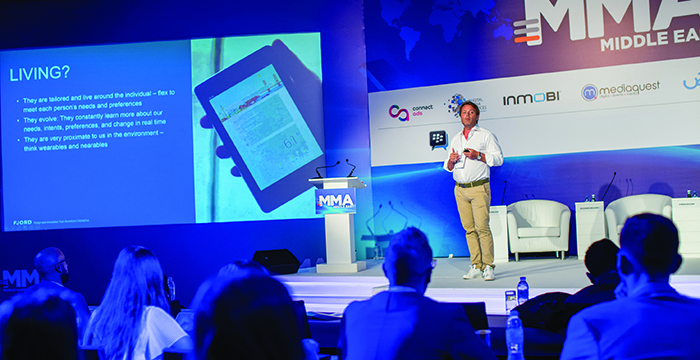 Lindfors presented the concept of 'living services' – something Fjord specializes in – through the following points: 
Living services are the result of two forces: the digitization of everything and liquid expectations, with customers' expectations transcending traditional boundaries. For instance, banks could see PayPal as a direct competitor, but then, you have more "experiential competitors" such as AirBnB and Amazon.
Living services are characterized by three things:
Tailored and live around the individual
Evolve and change in real time by learning more about the individual
Proximate. Think wearables and nearables
Living services will change consumers' lives by
Simplifying: Automating decisions and actions, reducing friction
Disrupting: Enabling radical change, from reactive to proactive and from population-based to personal
Learning: Our behavior, powered by data and analytics
The most important question: how can brands address this?
Know your customer
Flex your tech
Design in order to know and flex
Bhomik Chandna
Head of media & digital solutions, Millward Brown MENAP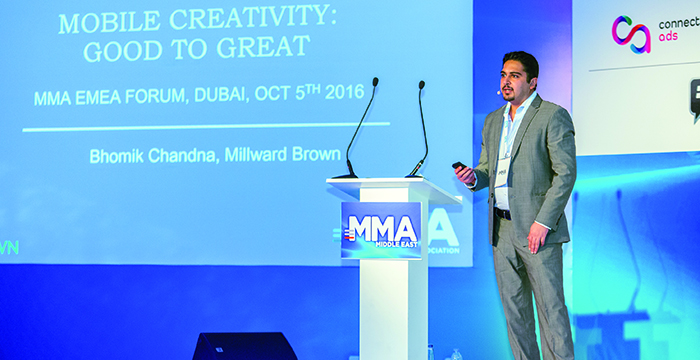 Chandna presented some key learnings from the Mobile Trends Report, developed by Millward Brown in partnership with the MMA. The role of mobile can't be discounted, he said; mobile campaigns outperform online ones across both awareness and persuasion metrics and they're roughly two to four times as impactful. Moreover, creativity has a key role to play in mobile campaigns and, although targeting is important and executional errors aren't forgiven, creativity accounts for the variance between the best and worst campaigns. This is especially important when you consider that 20 percent of the worst campaigns actually had negative impact on brand metrics. "Good and effective media targeting isn't enough to compensate for a bad creative," he said. "It can boost the performance of the best mobile campaigns, but it doesn't mitigate the effects of bad creative."
Trends for 2016:
Mobile winners don't just settle for awareness: Gold-winning campaigns at the Smarties EMEA Awards were most likely to focus on deepening customer engagement (50 percent). While building awareness is very important for overall success, the best campaigns are more likely to use mobile to go beyond saliency and build consumer loyalty.
Personalized campaigns work harder: Last year, Gold-winning campaigns contained an element of personalization (41 percent), especially with mobile presenting the greatest scope for personalization versus other channels.
The novelty of interaction alone is starting to wear off: Interaction was considered highly innovative and worthy of a Gold last year, but this year, more than 70 percent of shortlisted entries contained some form of interaction, making it an expected criterion rather than a differentiator. Campaigns that enabled personalization along with interaction stood out (25 percent of Gold-winners). It was also clear that interaction should be used to gain long-term loyalty, not short-term wins using bribery, with less than ten percent of Gold-winners using coupons or freebies.
Location is key in personalized targeting: Nearly a third of campaigns used location-based targeting, but campaigns integrating location-based data with other data sources were five times more likely to win a Gold.
Multi-channel campaigns are great, but technically integrated campaigns are better: A more defining feature than cross-media support in 2016 is marketers using connective mobile technology to tell a compelling, coherent story across channels, with more than 60 percent of entries having at least two channels, including mobile.
Matthew Talbot
CEO, BBM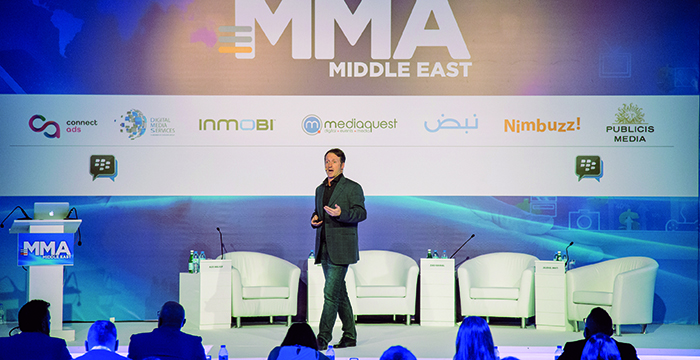 While Blackberry may be (almost) dead, Blackerry Messenger apparently isn't. As messenger apps gain popularity – even more than social media – BBM presents a host of ad opportunities for brands looking to tap into the personal messaging space.
90 percent of BBM users in the region are on iPhone but, globally, a majority are on Android
Messaging apps are more popular than social apps
10 million monthly active BBM users in the region
110 million+ ad requests in the Middle East
7 million visits to the BBM shop monthly
User base: 60 percent male, 40 percent female, with 30 percent between 25 and 34 years and 30 percent between 18 and 24 years