After a hugely successful first edition in 2015, Festival of Media MENA is back this year with a fabulous lineup of speakers and a glamorous night to celebrate the best media work in the region. The conference will take place at The Westin Dubai Mina Seyahi from 9 am to 5:30 pm, while the awards night will be held at Music Hall, Jumeirah Zabeel Saray, on April 20. The prestigious event will bring together the sharpest minds in the region from advertisers, media agencies and media owners.
Meet some of the speakers below:
Debbie Weinstein
Director of brand solutions & innovations at Google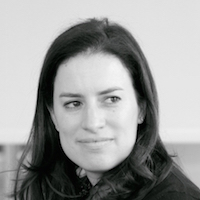 As director of brand solutions & innovations at Google, Weinstein leads the company's efforts across Europe, the Middle East, and Africa to make sure brands and their agencies have the best products and solutions to win the moments that matter to their businesses.
Prior to joining Google, she was vice-president of global media at Unilever, where she was responsible for leading global communications planning, driving digital marketing globally, and leading the company's global digital partnerships.
Her work at Unilever was widely recognized with numerous industry awards, including dozens of Cannes Lions as well as the Game Changer honor from Advertising Women of New York.
Earlier in her career, Weinstein worked in sales, marketing, strategy and business development at media companies such as Viacom, MTV Networks, and Bolt.com; she founded a children's food company, Swingset Kitchens; and began her career as an investment banker in Mergers & Acquisitions at Goldman, Sachs & Co.
She has an MBA from Harvard Business School and a BA from Brown University. Weinstein currently resides in London with her husband and daughter.
Jason Mander
Director of research and insight, GlobalWebIndex (GWI)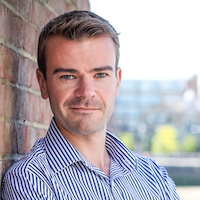 Mander oversees GWI's global research study across 34 markets and authors the company's flagship reports on social networking, mobiles, and media consumption. He also blogs for titles like the Huffington Post and MediaPost and is a frequent contributor to stories on media outlets such as BBC News, CNN, The Guardian, and Bloomberg.
Prior to this, Mander was head of insight at Future Foundation. During his time there, he launched the company's US service, oversaw its Beyond 2020 innovation series and served as an account director for a number of global brands.
Mander first began working with trends as a Research Fellow at the University of Oxford. Building on a PhD in the Social Sciences, he published a book through Cambridge University Press and has presented at a number of international conferences.
Malcolm Devoy
Global strategy director for PHD Worldwide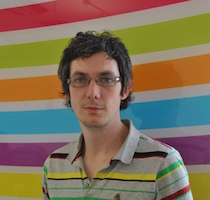 Based in London, Devoy is currently the head of strategy for the GSK global communications planning account, managing the media and communications strategy for all of GSK's global consumer brands.
He has been at PHD for four years and in that time has contributed to building PHD's global gamified planning system, Source, and has co-authored books on brands' challenger behavior (Overthrow: 10 Ways to Tell a Challenger Story, 2012); gamification (Game Change, 2013); and artificial intelligence (Sentience: The coming AI Revolution and the Implication for Marketers, 2015).
Philippa Snare
Director of business marketing EMEA, Facebook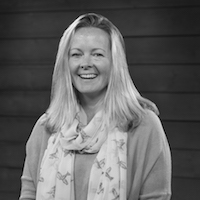 Snare has spent her entire career online. She began by helping to grow Scoot into a £100m classified ads business before it – and she – were gobbled up by Yell. Soon after, Snare joined Microsoft where she spent over a decade building a modern marketing organisation before leaving for Facebook, where a new adventure is just beginning.
Just as importantly, Snare is passionate about horse riding, diving and travelling. She even occasionally plays Polo!
Rob Garber
Head of EMEA, Undertone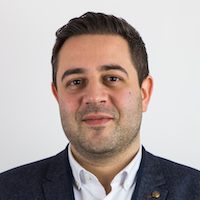 Working with the company since December 2015, Garber is the managing director for Undertone's operations in Europe, the Middle East and Africa.
Garber has more than 14 years of experience in the media and marketing industry. Prior to joining Undertone, he was head of UK sales at ESPN, where he led all digital ad sales efforts across the region, including the broadcaster's programmatic offering. Rob has also held management roles at LinkedIn, Reuters and Media Contacts (now Havas).
He holds a degree from Regents Business School in London. When he isn't spending time with his wife and daughter, he is supporting his football team, Tottenham.
Steve Doyle
Chief commercial officer, InSkin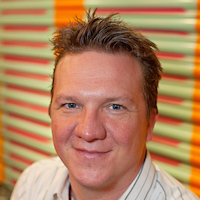 Doyle is responsible for InSkin Media's global revenue, and agency/advertiser adoption of InSkin's ad formats.
He is on the board of the IAA UK Chapter, has chaired the IAB Video Council since 2012, and was named Commercial Director of the Year at the IPA Media Owner awards 2013.
Doyle joined InSkin Media in 2009 from Virgin Media/IDS where he spent four years as sales controller.
Ian Carrington
Managing director of performance solutions and innovations, EMEA, Google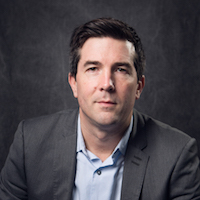 Carrington is a veteran in digital advertising with over 19 years experience including over 14 years in search marketing. He started work at Google over 12 years ago and has been responsible for several European sales teams and global initiatives.
Carrington now runs the performance sales strategy & product teams for EMEA where he is responsible for monetization, product development and sales for all of Google's performance products.
Dana Adhami
Head of MENA, Maker Studios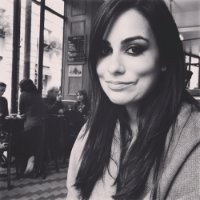 Adhami is head of MENA for Maker Studios. Being a specialist with over 11 years' experience, Adhami has a deep understanding of how brands can be successful in the digital space and how to best integrate within a wider context of communication planning.
In her previous role at Mindshare, she managed and led a team of digital experts working across display, performance marketing, direct response, social media, digital content and mobile. She has a track record of building teams and capabilities plus introducing new services to Mindshare including digital content, creative and social media.
More speakers here.