After a hugely successful first edition in 2015, Festival of Media MENA is back this year with a fabulous lineup of speakers and a glamorous night to celebrate the best media work in the region. The conference will take place at the The Westin Dubai Mina Seyahi from 9 am to 5:30 pm, while the awards night will be held at Music Hall, Jumeirah Zabeel Saray, on April 20. The prestigious event will bring together the sharpest minds in the region from advertisers, media agencies and media owners.
Meet some of the speakers below:
Toby Jenner, worldwide chief operating officer, MediaCom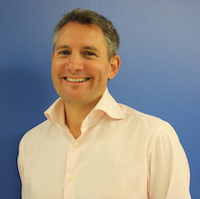 As worldwide chief operating officer of one of the world's biggest media agencies, Jenner is am responsible for business development and marketing, driving the network's Content + Connections positioning globally while also supporting its Global Account Directors and Specialist Functions.
His fundamental belief is that the difference between a good and great agency is consistency.
Jenner is responsible for driving that consistency to the heart of MediaCom's business across its markets and offices to create disproportionate levels of value for clients.
James Welch, managing director, Blue Logic Consulting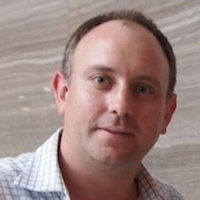 A digital marketer, based in Dubai since mid-2014, James Welch has worked across many areas of the advertising and media spectrum and now specializes in making digital audience data manageable.
As managing director of Blue Logic, the independent digital consultancy, James is working with a team of programmatic media specialists, data strategists and media technologists from across the globe who have all chosen – or are choosing! – Dubai as their home.
Prior to moving to the United Arab Emirates, James ran WPP's Media Innovation Group (MIG) across Asia Pacific; the company was merged with GroupM in January 2014 as part of the 247 Media merger with GroupM's Xaxis.
James started his career in 1997 at JWT's media consultancy, the Advanced Techniques Group (later Mindshare's ATG) – the econometrics team & media research team. After a period as a brand consultant in Hong Kong and London, James turned to helping creative, digital and media agencies boost their brands – and businesses. Before being approached by 247 Media to set up the MIG APAC in Singapore, James was a consultant to a range of businesses in Sydney.
James is a co-founder and board director of The Marketing Society Middle East and a co-founder of NextBankDXB. He writes and speaks on occasion at listeningtostories.com.
James has a bachelor's in French Studies, majoring in medieval literature, 1950s film and 1960s music from the University of Birmingham, UK and Université Stendhal, Grenoble, France. Consequently, he inflicts old French pop music on the ears of his little boy – but only when his wife isn't home.
Khaled Ismail, regional vice-presidents of communications, Greater Middle East & Africa region, Tetra Pak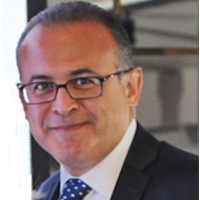 Ismail has over a decade of service in Tetra Pak. Formerly the global brand and reputation director for the company, he is now responsible for Tetra Pak's communications, advertising and sponsorships strategy, crisis management and security planning and execution throughout the region.
He has more than 24 years' experience, which started in advertising and then continued in international sales, marketing and branding in Fast Moving Consumer Goods (FMCG) and Food Packaging industries.
Ismal has been in senior leadership positions with regional and global responsibilities in over 23 countries with multinational companies including Tetra Pak and The Coca-Cola Company.
In his 'spare' time, Ismail is also a serial investor in several start-ups, an American environmental technology company (Green Source Energy), a Lebanese private bank (Cedrus Bank), a trendy Swedish beverage company (Caliente) and is a co-founder and CEO of a global social media company based in Dubai (My-Sign).
He has a Bachelor of Commerce degree from Concordia University, Canada. He has also completed several executive programs in leadership and management at Ashridge UK, IMD Switzerland and Harvard Business School in the USA.
Leena Kewlani, branded content director, Digital Media Services (DMS)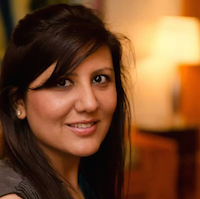 With 18 years of media experience across MENA, Kewlani has worked across a multitude of multinational clients such as Nestle Middle East, Ford, Land Rover Jaguar, Fiat Chrysler, Emirates NBD, Sony Mobiles, Harry Winston, Cleartrip, Qatar Airways, Singapore Tourism Board. She was responsible for creating branded content from ideation to execution across all platforms. Before joining DMS, Choueiri Group, Leena headed up MEC Access (Branded Content, Sponsorship, and Activation) at MEC MENA for seven years. She currently leads on branded content at DMS, crafting and creating branded content opportunities and solutions for clients, ensuring seamless delivery across DMS platforms.
Mike Fairburn, general manager, Sony Music Entertainment Middle East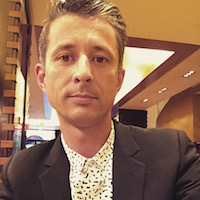 Based in Dubai, Fairburn leads the company in a dynamic, fast-growing region that spans a vast market comprising Egypt, Lebanon, the Gulf countries, and Pakistan amongst others.
In a career spanning more than 17 years, Fairburn's passion for music and entertainment has seen him run companies, departments and teams across a multitude of areas of the entertainment industry; from experiential programming, advertising and promotions, to artist partnerships, endorsements, sponsorships, tours and label management.
Prior to moving to the UAE, Mike spent many years in London developing music and lifestyle properties for major brand groups including Diageo, Orange and LVMH. He specialized in bringing brands, labels, artists and content-owners together to develop integrated programs in the UK, Europe and overseas. During this time, Mike also developed sports programs, festival sponsorships and provided music consultancy to Orange UK and France Telecom.
Fairburn is married to a far superior talent (ex-Sony Music), and is the proud father of Ivy and Otis. When not splitting his time between family, work and health, he can usually be found dancing to music somewhere.
Like Justin, Fairburn plays golf – just not as well.
Rami Saad, deputy chief operating officer, Digital Media Services (DMS)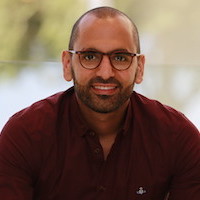 Saad is one of the Middle East's most respected digital marketers with 11 years of experience across the media agency, client and more recently, publisher fronts. As deputy chief operating officer at DMS – the digital media arm of Choueiri Group – Saas seeks out bold investments in talent and ad-tech, which differentiate and uplift the proposition of content publishers.
Prior to his current role, Saad was a member of the Management Board at Starcom Mediavest Group (SMG) where he served as managing director of digital. During his tenure, he helped multinational and regional brands such as P&G, Samsung, Emirates Airlines, Kraft Mondelez, Richemont Group, Mars and Adidas grow their digital knowhow, interests and investments, while expanding SMG's digital team three-folds and doubling revenues. His efforts played a prominent role in making digital a core integrated agency proposition and enabled the launch of the region's first trade desk as well as SMG's data & analytics practice.
Rami Salame, director of creative strategy, OMD UAE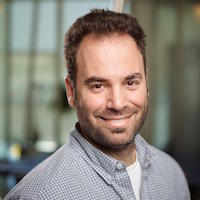 Salame's prolific career spans across journalism, PR and creative advertising, with a decade of experience in creative and strategic planning in the GCC region, having worked for multinationals such as Leo Burnett and DraftFCB. He currently leads the branded entertainment team, working to devise creative and engaging ideas that build brands and businesses.
Steve Smith, chief operating officer, Arabian Radio Network (ARN)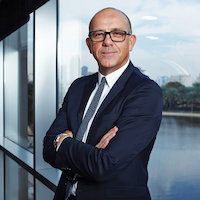 Smith was appointed as chief operating office at Arabian Radio Network (ARN) in August 2008.
In his leadership role, Smith is responsible for all operations including full P&L, programming and strategic Direction for all ARN Brands.
These include the Arabic brands Al Khaleejiya 100.9 and Al Arabiya 99; English brands Dubai 92, Dubai Eye 103.8 and Virgin Radio Radio 104.4.; Asian brands City 101.6, Hit 96.7, Filipino channel Tag 91.1 and the first Farsi music station in the UAE, Radio Shoma 93.4
His focus is to continue ARN's leadership in innovation and digital development. Over the past seven and half years, Smith has led ARN's move from a traditional content creator to what is now regarded as one of the finest multiplatform entertainment groups in the region. ARN is committed to creating some of the world's best content, with the consumer being first and foremost at the core of all strategic plans.
Smith capitalized on the Middle East's enormous appetite for entertainment and technology, and with the UAE's mobile penetration at 250 percent and smartphone usage being the highest in the world, ARN is now leading the way for content designed for all platforms with a strategy that is structured to flourish in this digital landscape.
Smith has a strong business acumen built up over the past 20 years and a keen understanding of diverse multicultural markets. This plus extensive global entertainment industry relationships enables him to lead with confidence in a complex digital world.