Events & Awards
MENA Effies Announces Shortlist of 2019's Greatest Marketing Efforts in the Run-Up to its Awards Ceremony
The winners will be selected from a total of 275 shortlisted entries across 35 categories, and announced on November 6th  
Dubai, United Arab Emirates, 15 October 2019: The eleventh edition of the MENA Effie Awards has announced its shortlist in the run-up to its highly anticipated awards ceremony, expected to attract 2,000 attendees on November 6th at the Coca-Cola Arena Dubai. With significant interest in this year's awards, the organizer noted a 25 percent annual increase in the number of entries, assessed and shortlisted by 130 judges during the first round of deliberations on October 6th to 9th. This year's MENA Effie Award winners will be decided on October 27th and 28th, where an expert panel of judges will assess the 275 shortlisted entries across 35 categories.
Alexandre Hawari, CEO of Mediaquest – the organizer of the MENA Effie Awards and mother company to Communicate – commented: "We are delighted with the high caliber of entries this year, which have demonstrated the exceptional level of innovation and creativity that we look for in our award winners. For marketeers in the MENA region, 2019 turned out to be challenging in many ways, especially in terms of tighter budgets; but the entries also demonstrate that marketing professionals have faced this challenge successfully by rebalancing their media mix."
Julian Redman, Head of Marketing at Dubai Asset Management, said: "We had the privilege of reviewing a number of campaigns which demonstrated an advanced use of data and insights to generate leads and improve revenues for those particular products and services. The increase in AI, data management platforms and advanced programmatic targeting has transformed the industry. It has been great to see so many businesses adopt these technologies to improve the effectiveness of their marketing campaigns."
Asif Iqbal Memon, Marketing Director at Unilever Maghreb, added: "This year, what we loved about the campaigns we reviewed was the specific focus on data-driven marketing and the increased shift towards purpose-led advertising.''
To reflect this ever-broadening marketing landscape, the MENA Effie Awards 2019 program included new categories this year such as 'Food,' 'Beverages Alcoholic and Non-Alcoholic,' 'Healthcare Services,' 'Household Goods Supplies and Services,' 'Snack and Desserts,' 'David vs. Goliath,' four 'Positive Change' categories for Environmental – Brands, Environmental Non-Profit, Social Good – Brands and Social Good Non-Profit, two 'Sustained Success' categories for Products and Services and two 'Small Budget' categories for Products and Services.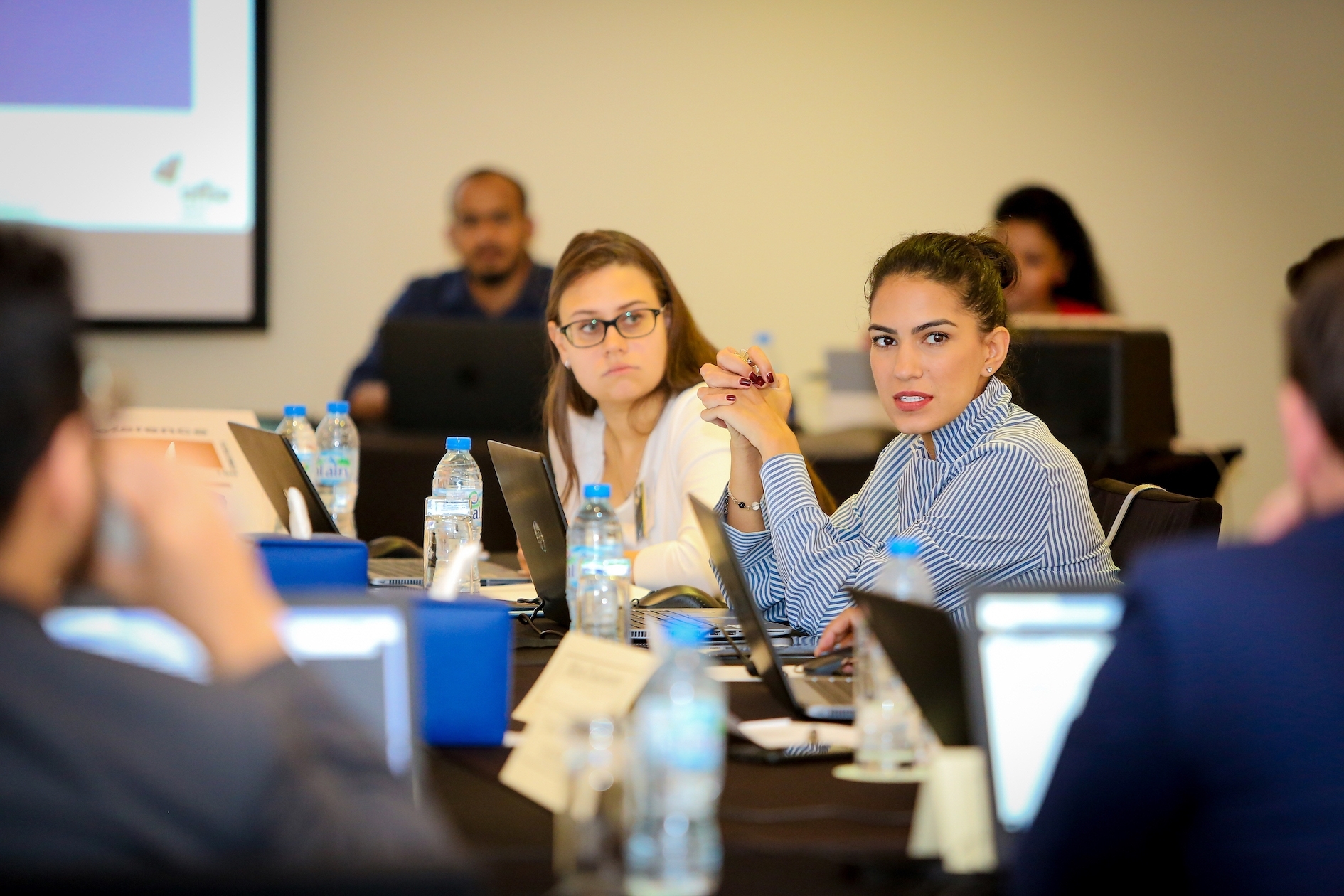 These new options come alongside a wide range of industry-specific categories including 'Automotive-vehicles,' 'Banking, Finance & Insurance,' 'Beauty, Cosmetics and Fragrances,' 'Electronics,' 'Entertainment & Sports,' 'Healthcare OTC,' 'New Products/Service Introduction,' 'Personal Care Products,' 'Real Estate,' 'Retail,' 'Telecommunications, Mobiles & Internet,' and 'Travel, Tourism & Transportation.' More categories include  'Shopper Marketing', 'Youth Marketing' – one for children and one for teenagers and adults – and 'Media Innovation' – for Existing Channel and New Channel Creation. Entrants were encouraged to showcase their marketing and branding innovation in categories such as 'Brand Experience Live, Virtual or 360,' 'Branded Content,' 'Data-Driven' and 'Seasonal Marketing.'
Alex Malouf, Communications Head at Protect & Gamble, said: "The MENA Effies are the standard by which marketers are judged, both on creativity as well as effectiveness. There was a strong focus on data-driven campaigns this year, as well as online audience targeting. We saw a number of ideas based around a content marketing strategy. Those who have gone on to the second round should be proud of their work, and the impact they've made."
Artour Severinov, Director of Performance Marketing MEA at Marriott International Middle East and Africa, added: "It is not easy to meet all of the criteria. It is a very competitive field with some outstanding submissions, and I am certain that with the passion and dedication of the judges, the best campaigns will attain the renowned MENA Effie Award and well-deserved recognition."
Alexandre Hawari concluded: "From hundreds of entries, we have carefully whittled down our shortlist to encompass only the very best efforts in the region, and the challenging task of selecting the final winners now remains for our expert panel of judges. We look forward to welcoming our industry peers at the awards ceremony, to share the results and celebrate the winners in style."
Winning an Effie has become a global achievement symbol, and participants will be battling it out for the Grand Prix, as well other prestigious accolades including 'Marketer of the Year,' 'Most Effective Advertising Agency Office of the Year,' 'Most Effective Media Agency Office of the Year' and 'Most Effective Agency Network of the Year.'
The MENA Effie Awards aims to establish a gold standard for creative marketing brilliance in the region, and is generously supported this year by The Choueiri Group as the Main Sponsor. The SME Category is powered by Dubai Media City; Entertainment Partner is ATL; Official Music Partner is Spotify, Effie'ciety Partners are Brandripplr, Group Plus and MMP World Wide; Radio Partner is Shock Middle East; Official Outdoor Partner is Hills Advertising; Location Architect is MEmob; Official Print Partner is United Printing Press; Official Transportation Partner is Careem; Design and Creative Partner is BOND and the Media Partner is Communicate.
The full 2019 shortlist can be accessed via the awards website at: http://menaeffie.com/shortlists/