In-Depth
Communiquestion : Top Three Favorite Video Channels and Why?
We asked the industry: what are your top three favorite video channels (whether TV or streaming) and why?
RICHARD FITZGERALD, CEO and founder of Lovin Dubai
1. Netflix
Netflix is my favorite streaming platform for quality content. It's great at bringing up documentaries and creating talking points. While it still has a discover issue with content, the watch experience, high streaming quality and the nice touches such as memory by device are what make Netflix my go-to non-live channel on the TV at home.
2. Facebook
I'm a fan of Twitter and believe their video product has vastly improved. However, Facebook's video format is better and more versatile in duration and in-app functionality. There are many types of videos that work well on Facebook now, shows in the Watch section, short clips in the feed, and then live broadcast of sporting events like Ironman Races; the social interaction is a bonus! This year, the Masters Golf event was only available on Facebook in the region, and the excitement was evident in both the pictures and comments as Tiger Woods closed in on victory.
3. Smashi TV
I'm biased here, but Smashi is the first business live streaming platform in the region, launched in February this year at Step Conference. It is more than OTT, it is for the young people in the region with an interest in business and prosperity, for "The Driven, The Dreamers and The Doers." The technology is custom-built for this type of live and VOD content, and the team has already conducted over 800 interviews with business leaders and entrepreneurs across the region.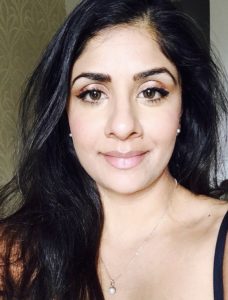 NINA VITHLANI, chief growth officer at Group Partnership
1. Netflix
Currently loving Designated Survivor!
2. YouTube / TikTok
Great for quick entertainment on the go!
3. Sky News
My go-to source to stay in touch with the UK news and Brexit.
FAYSAL ABDULMALAK, general manager at Wunderman
1. Netflix
The largest variety of entertaining content clubbed with the best user experience.
2. YouTube
Easily able to search and find short relevant pieces of content for any purpose, i.e.: music, educational, informational, etc.
3. Facebook
News-type articles with video-embedded content.
SABRINA DE PALMA, executive director at MEPRA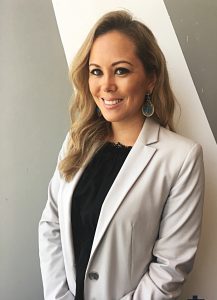 1. Netflix
It's my go-to, primarily because it doesn't really matter what mood I'm in, I'll usually find something to binge.
2. HBO
It has to make it on the list, well, because, Game of Thrones!
3. Watch AFL
It has to make my top three as it's the only way to keep up with my Aussie Rules in Dubai!
JONATHAN ASHTON, communications director at MSL Group
1. Netflix
Great shows and back catalog, always something to watch on a quiet night in.
2. Amazon Prime Video
Got it 'free' alongside Prime for shopping and have been dipping into that more. Currently finished Jack Ryan and The Widow, and easing into The Office.
3. Apple TV+
We just started looking at it because we got a new Apple device and it is free.
PAUL BANHAM, regional executive creative director at Mullen Lowe MENA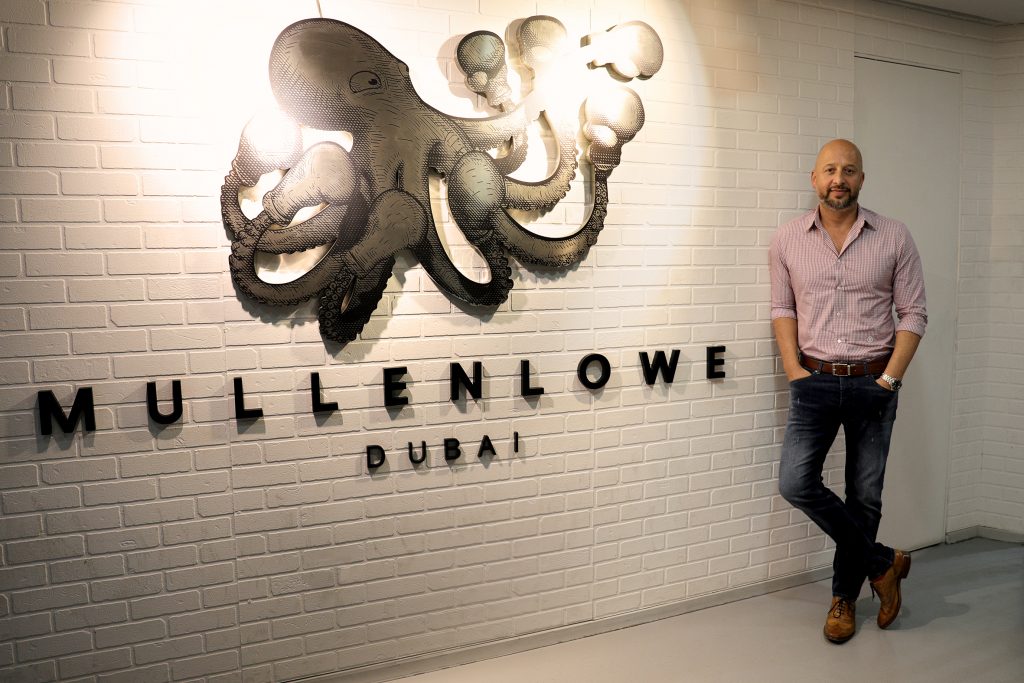 1. Hulu
The best content ever. [It] studies your watch behavior and caters to it, from ABC to NBC to FOX, movies, series, and sports in one place. The way it studies the viewers' behavior is just amazing; it feels like your personal TV assistant.
2. Starzplay
The exclusivity of being able to watch Disney content and having weekly episodes of my favorite shows at the same time they air in the US.
3. BBC iPlayer
Well, I'm a Brit after all, and this is still the best programming content around, in my opinion; world-class shows, documentaries, and unbeatable old classics streamed seamlessly to all your devices.
ALI INAM, head of marketing at CAFU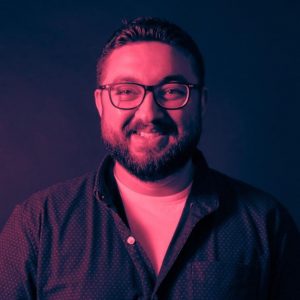 1. Netflix
Easy to control and use.
2. Hulu
It has the shows I like and again, easy to manage.
3. ESPN
For all my sports needs.
BALAJI VAIDYANATHAN, marketing director CEEMA at Franklin Templeton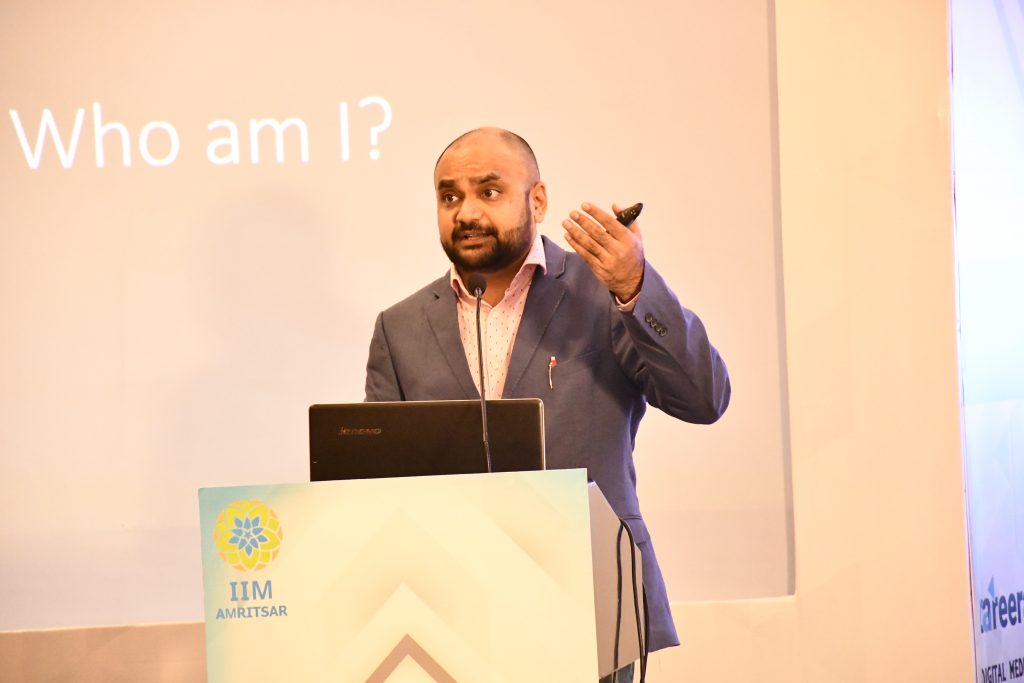 1. Netflix
Because of the original content they produce and the fact that it is ad-free. Also, their recommendation algorithm is terrific – the best of the lot.
2. HotStar
I can watch sports live, for example, IPL, without having to worry of being in front of a TV screen.
3. Amazon Prime
Again, decent content – though not always original, they have a good collection (much better than Netflix) of regional content available on their platform. I started a Prime subscription because of the program Breathe.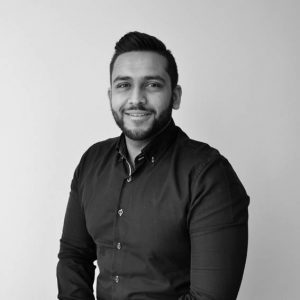 EJAZ MAHMOOD, senior account executive, PR and influence at Memac Ogilvy
1. YouTube
YouTube will always be my go-to choice for almost any video content. The availability of choices goes vastly beyond simple video entertainment like music, news, information, documentaries, podcasts, etc. I also think it's a far superior platform for people to stay in touch with their interests – be it learning music, bikes, cars, or roughly about a million other things. It truly is the best video platform out there, and with YouTube Premium, I think the game is about to change (if it hasn't already).
2. Netflix
Netflix wouldn't be where it is right now had it not been for their exclusive original content. Some of it has had a very strong cultural impact, like House of Cards and Stranger Things, and for that, I think Netflix deserves special recognition. But also, on those not-so-eventful days when there's not much on your agenda, 'Netflix and chill' is your go-to. All things said and done, I do appreciate the way they've been able to build a cult following. Watching a given movie or a show depends on one criterion for most people: whether it's available on Netflix or not.
3. Amazon Prime Video
What better way to leverage your existing shoppers to get them hooked on to your own streaming platform? What I like and appreciate about Amazon Prime is that they've managed to enable an entire ecosystem that plays a huge role in our day-to-day lives, from easy and convenient shopping for anything with Amazon Prime, to "Hey, you also get to watch movies and shows," almost making it seem like a bonus. While I do think that the exclusive content is far superior on Netflix, you can't deny the smart way that Amazon Prime has penetrated the market a few months ago.
RAJ KOTECHA, CEO at Creative Content Agency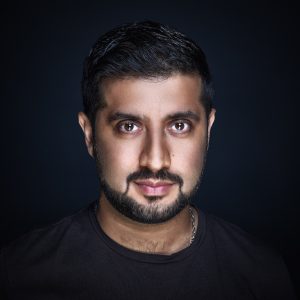 1. YouTube
It's so vast and user-generated. I love that you can get really casual content mixed with cinematic videos, all for free. It's also where I learn and make buying/investment decisions.
2. Netflix
Low key, this is where I spot a lot of social and behavioral
trends that I build my brands around or suggest concepts that
shape the way my clients think. The content featured on Netflix is really the stories shaping society today (like a bookstore's best sellers section) – plus I love South Park and Family Guy.
3. Instagram
I love how both short- and medium-form videos evolve so quickly there. I feel like IG videos and IGTV gave birth to so many trends, like subtitling for social video and audio branding. Another key place to find ultra-efficient communication trends for clients.
This article is published in Communicate's December edition.