Events
touch announces partnership with Antwork and Arabnet.
touch, the leading mobile telecommunications and data operator in Lebanon, managed by Zain Group, announced the launch of the "touch Innovation Program" (TIP) in partnership with ArabNet, at an event on January 30 hosted at the touch Lab, under the patronage and in the presence of the Minister of Telecommunications, H.E. Jamal Jarrah.
In parallel, touch unveiled a partnership with Antwork, a hub for the independent workforce, through which Antwork contributed to the custom development of a co-working space at the touch LAB. The event was attended by startups, digital innovators, entrepreneurs, media and influencers. Antwork will activate the storefront window to showcase innovations from TechStartups, ensuring optimum visibility of the workspace. Antwork also integrated a demo area to facilitate app developers extending invitations to users to view and test their products.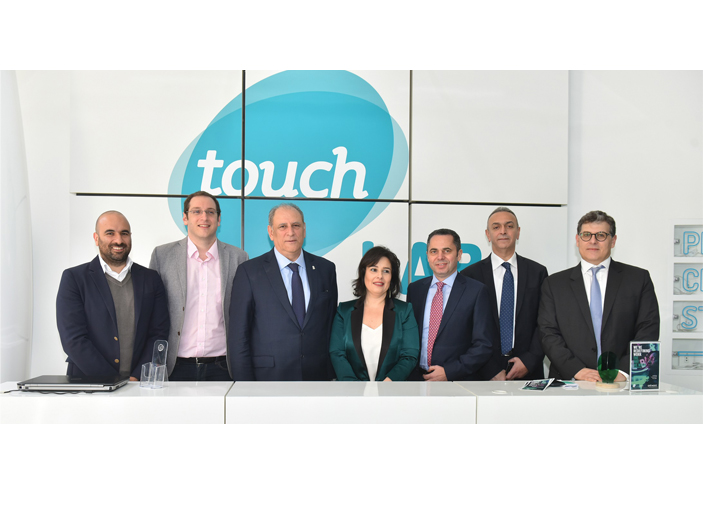 ArabNet is renowned for supporting new ideas, businesses, and job creation for young people and so the TIP initiative is expected to facilitate greater expertise exchange in the digital field. The aim of TIP is to engage and support the local digital economy in areas of innovation and entrepreneurship through collaborating with startups and the identification of potential partners.
touch innovators will also have access to touch LAB's workspace serving as a platform for entrepreneurs wishing to take their startup ideas to the next level. touch innovators can benefit from Antwork's offerings for entrepreneurs and enjoy unlimited free access to their basement workshop space, and use of the co-working space. This will offer entrepreneurs a chance to be a part of a wider community of entrepreneurs and innovators through various workshops and mentorships. It is planned that every six months, TIP will identify and select 4-6 promising entrepreneurs who will then have access to touch LAB as a working space for meetings, products and services launches, and to host workshops.