Campaigns
Is Babyshop's attempt to rename "Parenthood" trying too hard?
On Mother's Day this year, Landmark Group's Babyshop and its agency FP7 DXB attempted to create a new word in Arabic: Al Umobuwah.
Why?
As the agency explains, "Arabic contains a variety of words that stem from paternal-centered roots, including the word for "parenthood". Written " ةوبالا†" and pronounced "Al Obuwah," it translates into "fatherhood," omitting mention of the mother."
And so, in order to represent Babyshop's brand message of celebrating "parenthood," FP7 DXB worked with a team of linguists to evolve the Arabic for parenthood into one that is inclusive of mothers.
" " ةوبومألا†", pronounced "Al Umobuwah" translates into "Motherhood & Fatherhood," and gives both parents equal representation in the word," adds the agency.
What's the campaign, really?
The campaign was launched through an online video and will see the support of more than 30 influencers, according to the agency, in addition to an on-ground translation of the idea that will see a new clothing line titled "Al Umobuwah" in stores.
The campaign will include in-store and out-of-store interactive experiences, to get people acquainted with the word, with the eventual aim of getting the word into the Arabic dictionary.
Ruban Shanmugarajah, chief operating officer of Babyshop says in a statement, "With the evolution in parenting over the last few years, we believe it should always represent both mothers and fathers. Today's generation sees both parents as equals therefore we aim to represent mothers and fathers through a new word that carries an immense weight of importance as well as honors the stature of mothers."
So, what's the issue?
On YouTube alone, the subtitled video, which has more than 100,000 views has only three comments – all negative.

On Facebook and Instagram, to be fair, there are a few positive comments.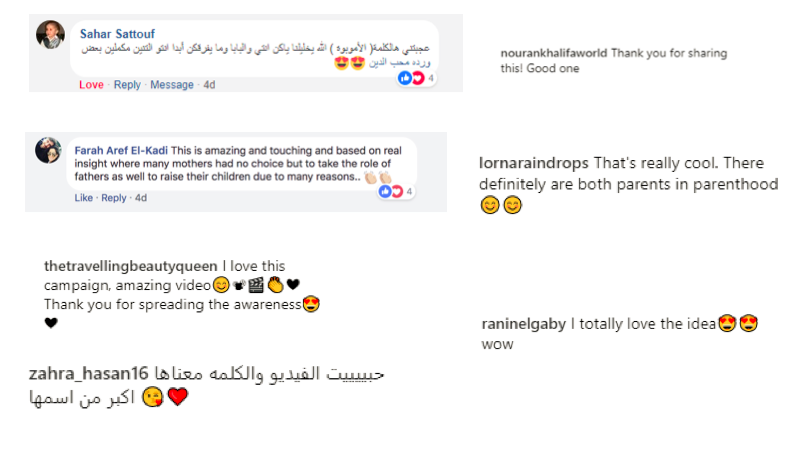 But largely users have complained about the new word and its suggested disrespect to the Arabic language.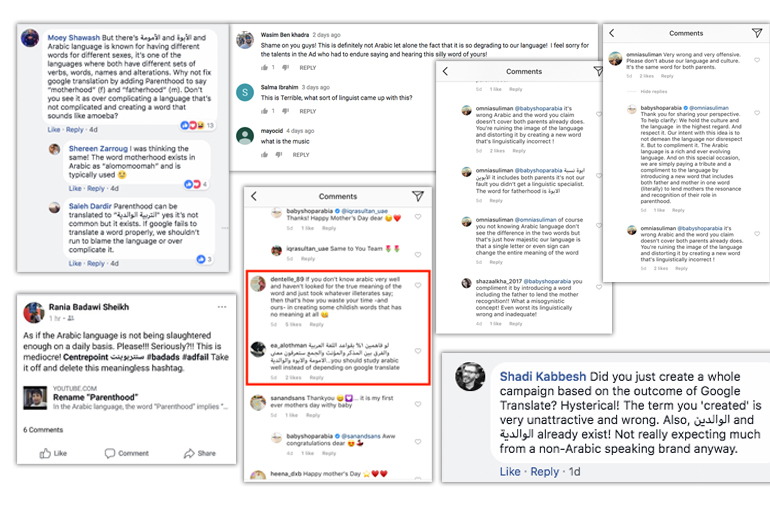 Mnawar Jamil Shourakaa, founder and chief copywriter of CopyArabia, an agency specializing in Arabic content, says, "This is actually very sad! This is exactly the kind of atrocious Arabic communications we get when we do not let Arabic to come first in our communications. Arabic should always come first to avoid such a crime against our beloved language. Our Arabic language and heritage are very rich. In fact, we spearhead women empowerment and acknowledge [the woman's] role as an integral member of society. We must not let it be suggested that our language is shortchanging women."