More
Payfort's 2015 State of Payments provides insights into the Middle East
E-commerce
According to the 2015 State of Payments Report, e-commerce is the fastest growing sector (covered in the report) in the Arab world, and it is predicted that by 2020, the combined e-commerce market between UAE and KSA will hit $10 billion.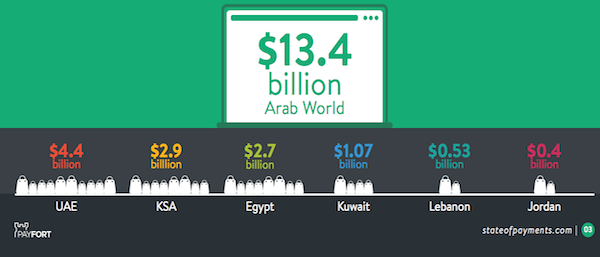 In terms of social media, Facebook is by far the most important channel for e-commerce companies while Instagram has beaten out Twitter as the runner up.
E-commerce companies are not heavily reliant upon paid media and instead focus on SEO, social and email marketing to increase market share:

The product categories are the largest sectors in e-commerce are electronics and entertainment: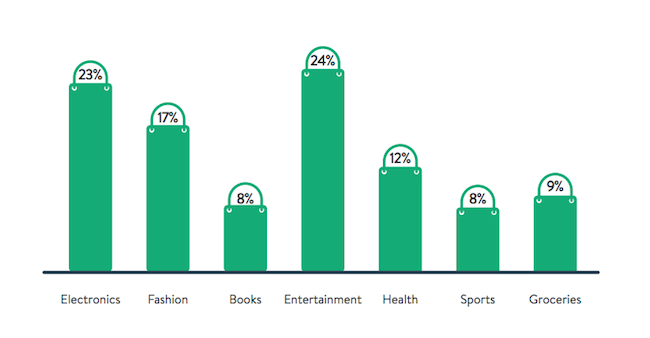 Entertainment and events 
"Entertainment and Events in the Middle East top out at $125 million for 2014, and Payfort predicts 2020 revenues will reach $200 million. Growth is primarily driven by the UAE which due to concerts and cultural events: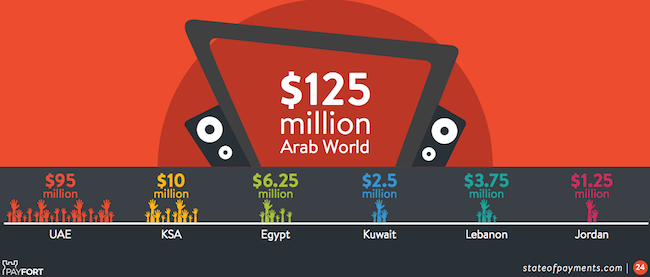 For marketers in the events and entertainment sectors, their social media networks of choice are Facebook and Twitter; however, Instagram is becoming a more important channel for driving engagement and sales: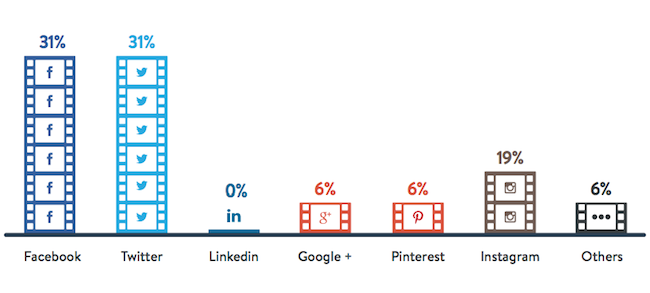 The Entertainment and events industry is heavily reliant on paid search which provides the fastest route to brand visibility and conversions. Marketers in events and entertainment were much more focused on PPC than their counterparts in other sectors: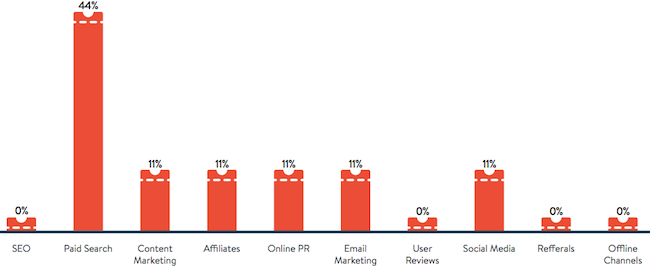 Travel and tourism
Travel and Tourism sector in e-commerce alone will pass $5 billion in 2020; and growth will be relatively even across the Arab World, however Payfort predicts that Kuwait and KSA will see their markets expand slightly faster: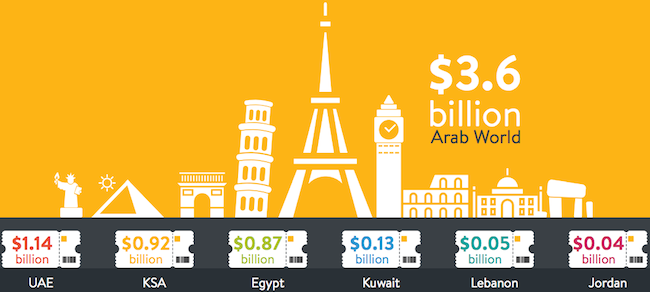 Facebook is the most important channel for marketers in travel and tourism. LinkedIn makes this list with 15 percent of companies using the platform to drive sales and engagement.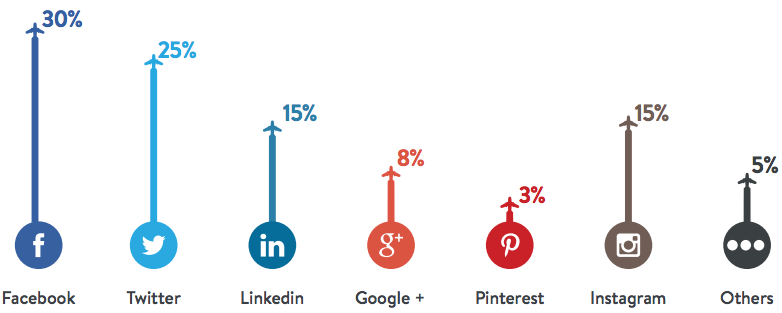 Marketing channels used by the travel and tourism industry vary significantly, however user reviews are the industry's most important driver of e-commerce results, just before a tie with SEO and referrals:

Airlines
Online ticket purchases for airlines will emerge as a major source of revenue for the Arab World, at $11 billion in 2014. Coming up to 2020, the Middle East's online ticket sales is predicted by Payfort to surpass $16 billion.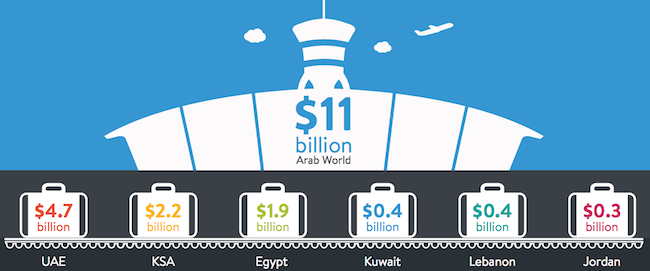 Facebook wins again for the platform of choice for airline marketers, followed by Twitter :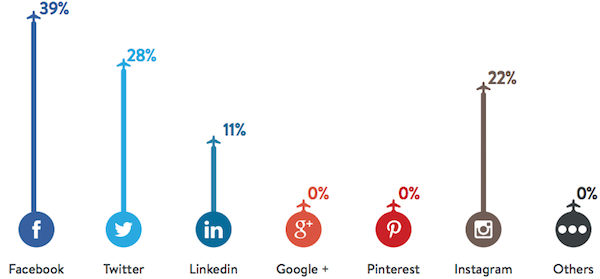 Marketing channels come in mostly even across the airline sector. Matched at 15 percent, the most prominent channels are SEO, email marketing, offline channels and social media:  

Demographics of the Arab World
KSA and Egypt are the dominant MENA countries in terms of population:

Internet Usage is most dominant in Egypt: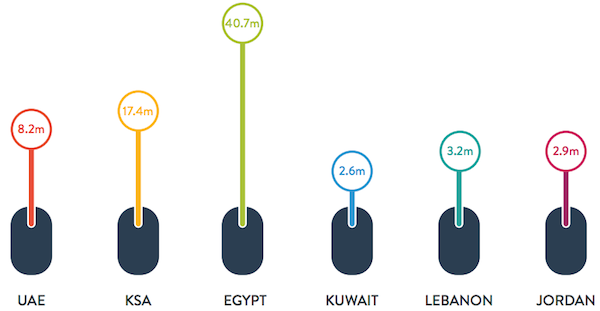 Online purchases are also dominated by Egypt: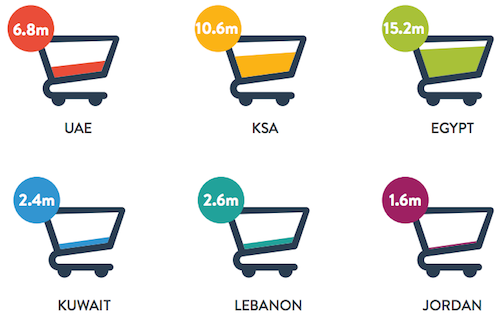 Online buying by gender: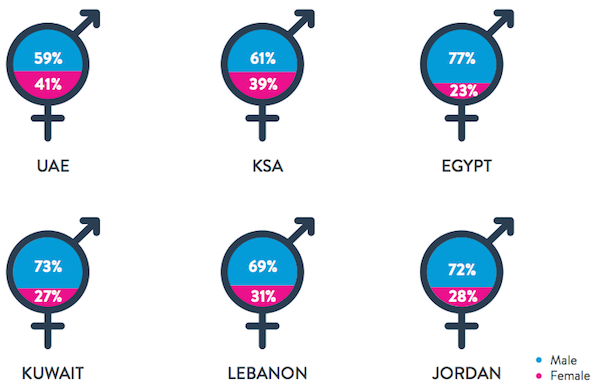 Throughout the region, cash is still the preferred method of payment for e-commerce goods, especially in Egypt where 72 percent of consumers pay by cash on delivery: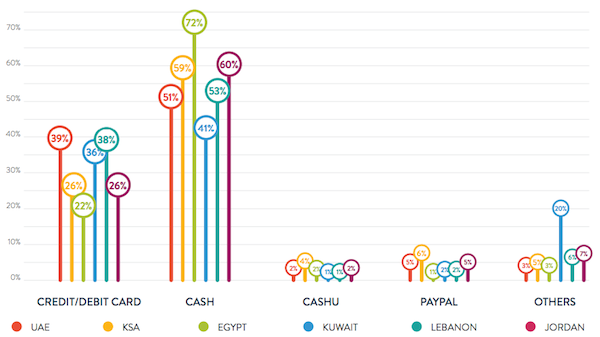 For more, visit http://www.stateofpayments.com/