Research
Digital behavior during Ramadan
30 percent increase in online engagement
As people enjoy shorter working hours and look for entertaining content online before breaking the fast, they spend more time online and therefore the engagement with brands increases. According to a recent study, interactions on Facebook go up by 30 percent and by 33 percent on Twitter compared to the other months of the year.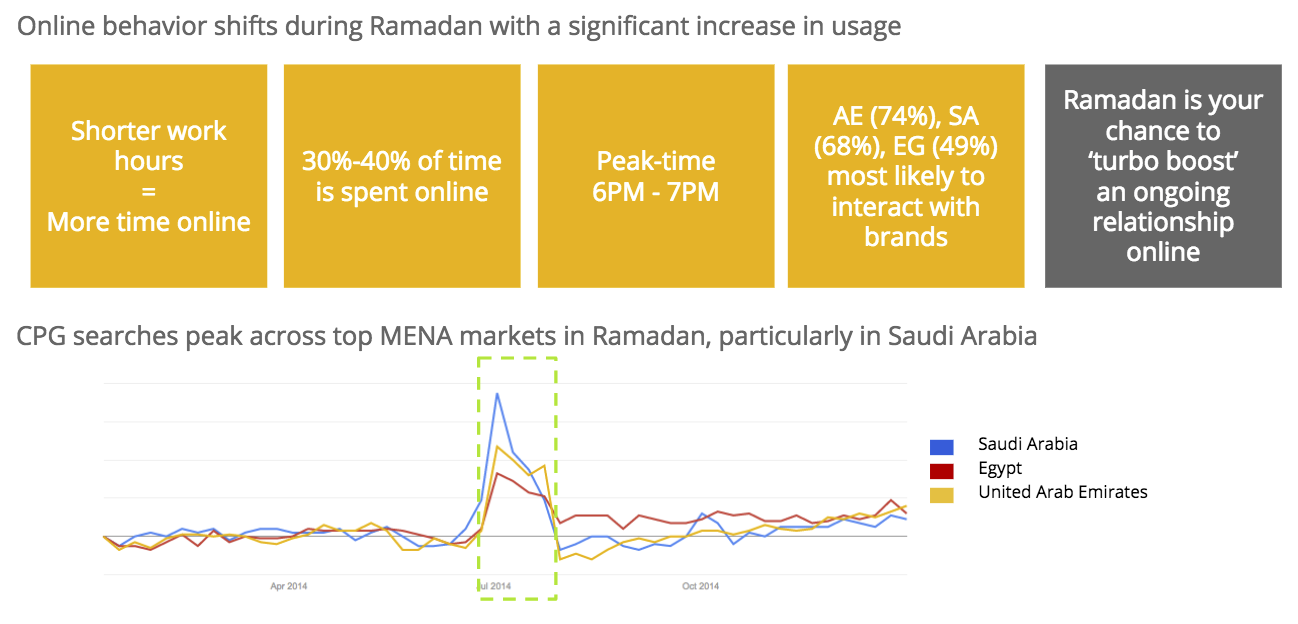 CPG Searches Volume In UAE, KSA & Egypt + Online Behavior Shifts by Google MENA (2015)
76 percent of the UAE watches TV while checking their Facebook during Ramadan
 During Ramadan, TV viewership increases as people gather around the table to have Iftar and Suhour. A brand can complement its TV advertising efforts with social content as our region enjoys one of the highest multiscreening rates in the world; 76 percent of TV viewers in the UAE check their Facebook newsfeed while watching TV during Ramadan; this number is slightly lower in KSA, at 55 percent.
Time spent online doubles
As the working hours are reduced, the time spent online increases. In addition, the social media usage peaks at two main periods: 5-7 pm, right before breaking the fast, and 12-4 am before Suhoor.
Arabic content rises
In Ramadan, language matters. According to the Arab Social Media Report 2014, 74 percent of the tweets generated are in Arabic and the fans seem to engage more with Arabic content. This is because of a general feeling of spiritual empathy that people acquire during this special month, since the Arabic language is closely associated with religion. In addition, our team noticed last Ramadan that fans engage more with content and campaigns that add value to their Ramadan experience rather than competitions that take the focus away from the special month.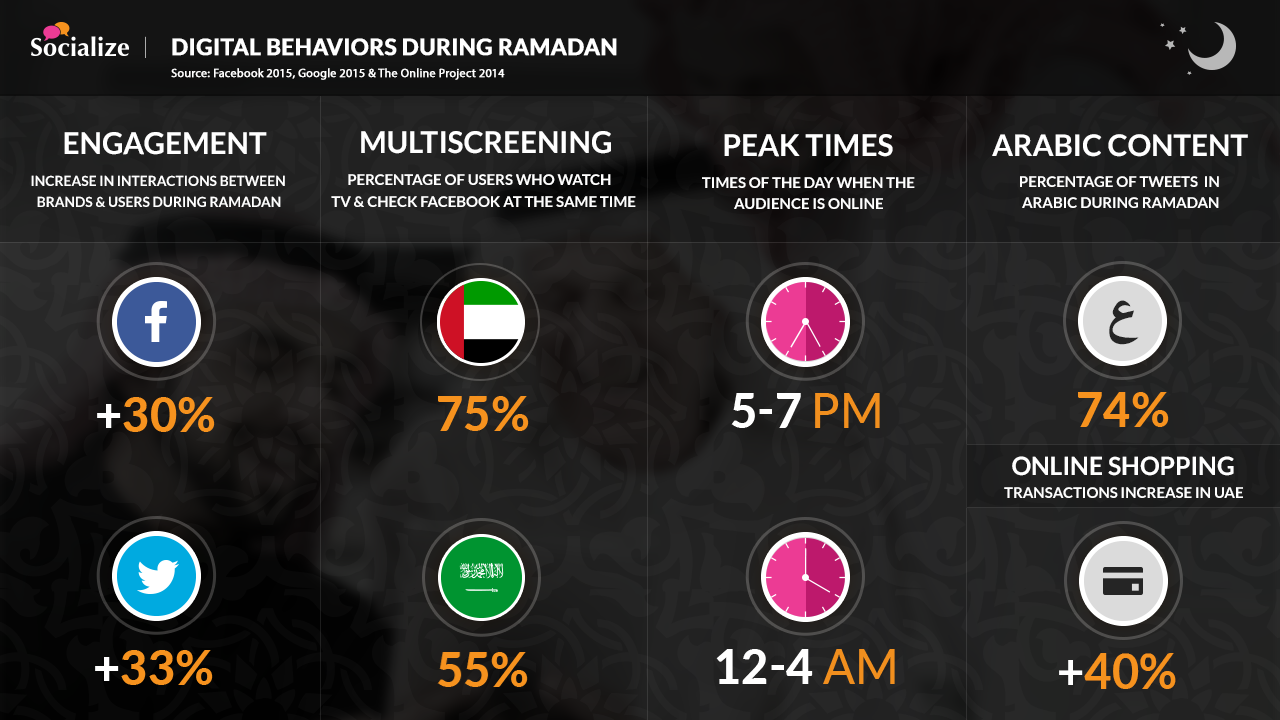 40 percent increase in online shopping
As people buy gifts during this month and don't have the energy to go to the stores during the day, online spending increases hugely. A report published by one of the leading e-commerce portals stated that UAE's online shoppers spend 40% more during Ramadan compared to the other months of the year. The average increase in the GCC was 10% and electronics/FMCG products were the big sellers.