The third edition of Aimia's Loyalty Lens report surveys more than 15,000 consumers in nine countries: Germany, UK, USA, Canada, Australia, South Africa, South Korea, India and the UAE. This year, for the first time, consumers have been asked to put an actual value on their data.
"[This] demonstrates the perceived value that customers expect to receive back from brands (in the form of offers, discounts, access to events, etc.), as a result of sharing their data," explains Paul Lacey, managing director of Aimia Middle East.
The value of data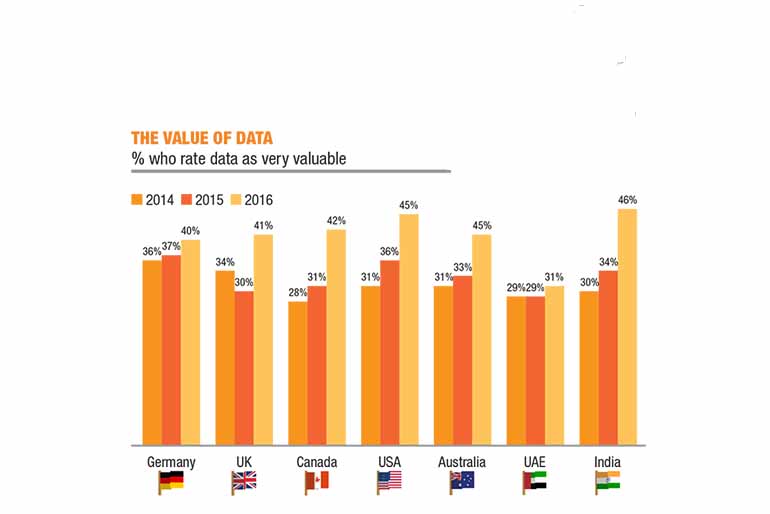 Globally, this figure has risen by ten percentage points in the past three years. However, in the UAE, it has increased by only two percentage points.
The value of different types of data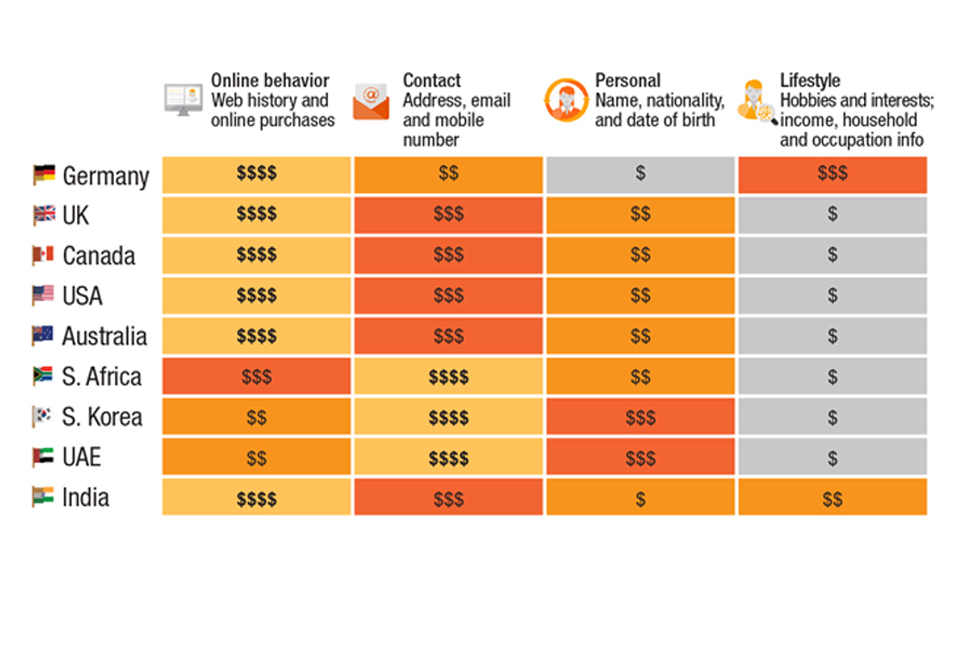 Interestingly, consumers value different types of data differently. In the UAE, South Africa and South Korea, customers see contact information as most valuable. These values show what – or rather, how much – customers expect to receive back as a result of sharing their data, whether it's in the form of discounts, previews, freebies, loyalty points and so on.
The real value of different types of data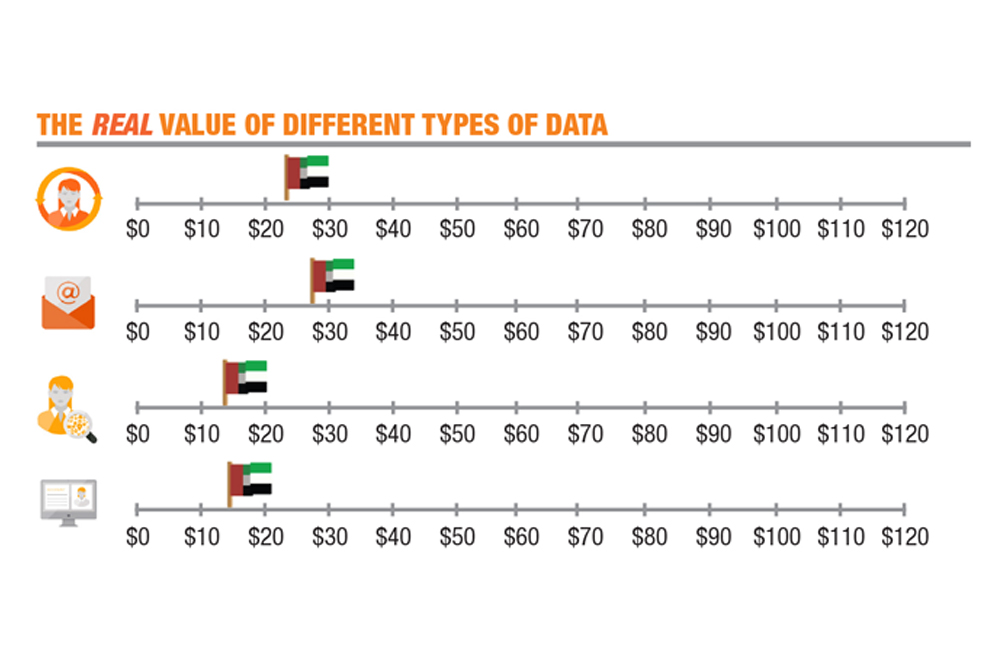 In the UAE, customers put the biggest price – AED80 – on their contact information, such as their mobile phone number, while personal information, such as name or nationality, was valued at AED70. Most interestingly, they valued these details more than their online data, which was set at AED50.
The value of transparency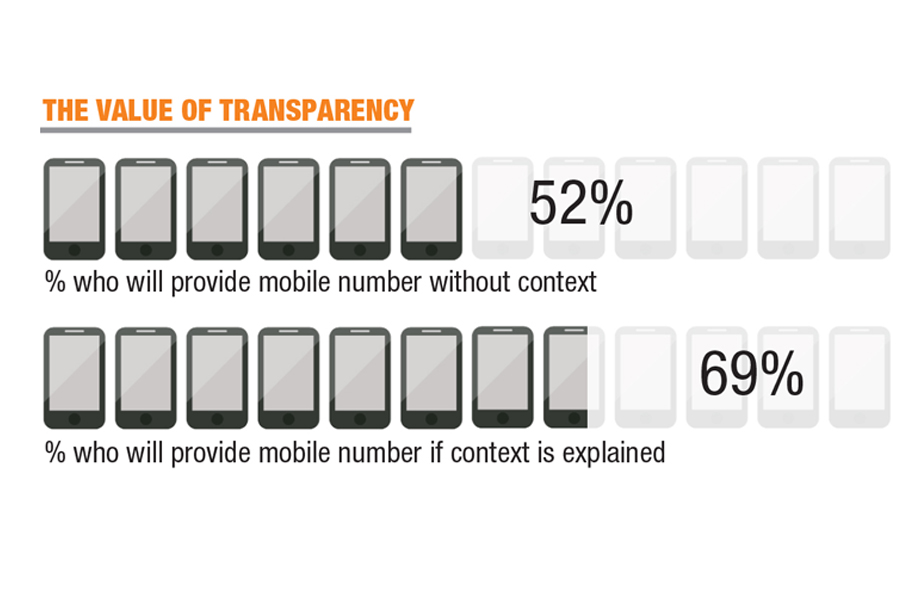 In the UAE, the willingness of people to share data increases by up to 20 percentage points if you provide context. So, there is an increasing need for brands to be transparent with consumers about how they intend to use their data.
Digital wallets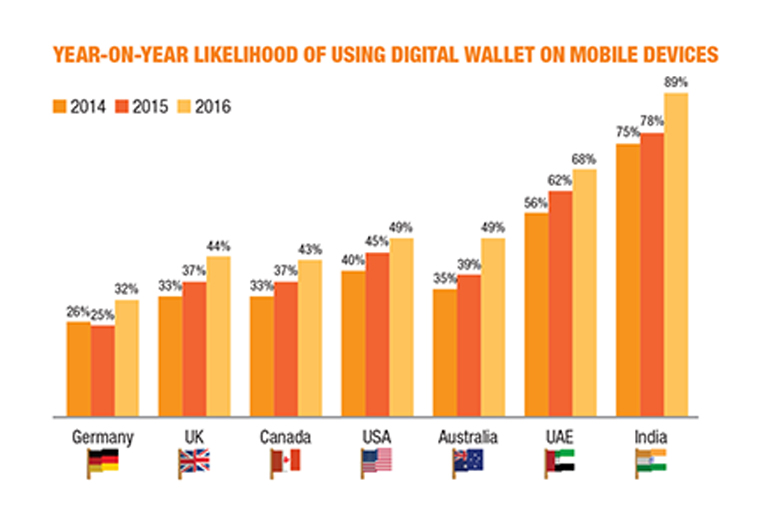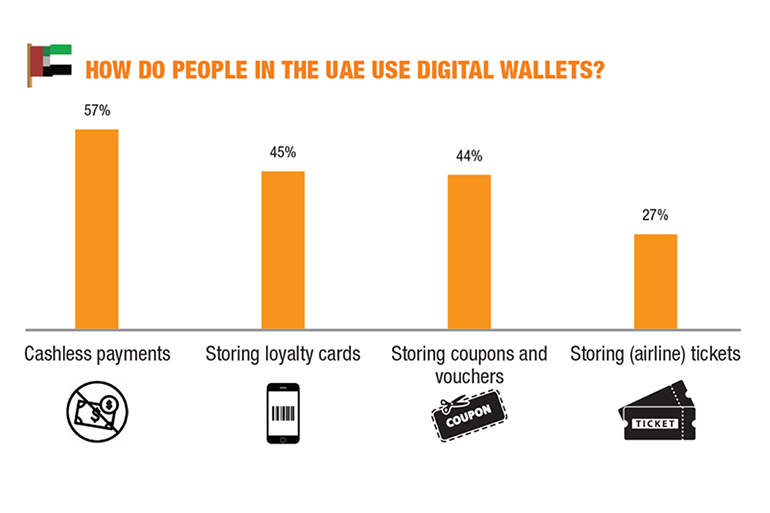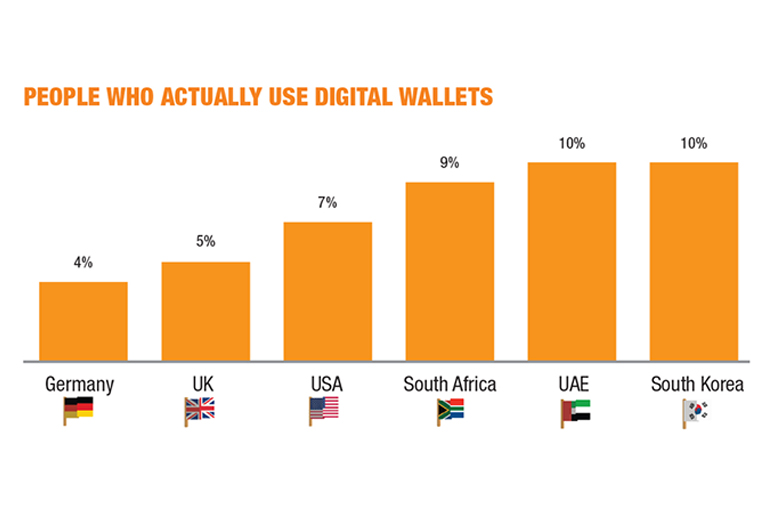 The UAE leads the charge for using digital wallets with an increase of 12 percentage points since 2014 – ahead of more advanced Western markets. "We have seen in each of our reports that customers in the UAE are sophisticated, socially connected and highly mobile," says Lacey, noting that they also lead in terms of smartphone ownership. "It therefore, makes sense that they would be early adopters of digital wallets," he adds.