Opinion
Bots & Brands: Live from Facebook's Global F8 Conference
Your bi-weekly news on how brands are using bots around the world by Simon Hudson, CEO and founder of Brndstr
It's time for the next roundup of what's new in the world of bots for brands. This week's write-up is extra special as I am writing this from Facebook's F8 Conference in San Jose, USA. Over the past two days, I have heard talks from the top engineers at Facebook, including Mark Zuckerberg himself. This week, I will update you on the most important updates and how the new changes coming to Facebook will help your brand.
BOTS 2.0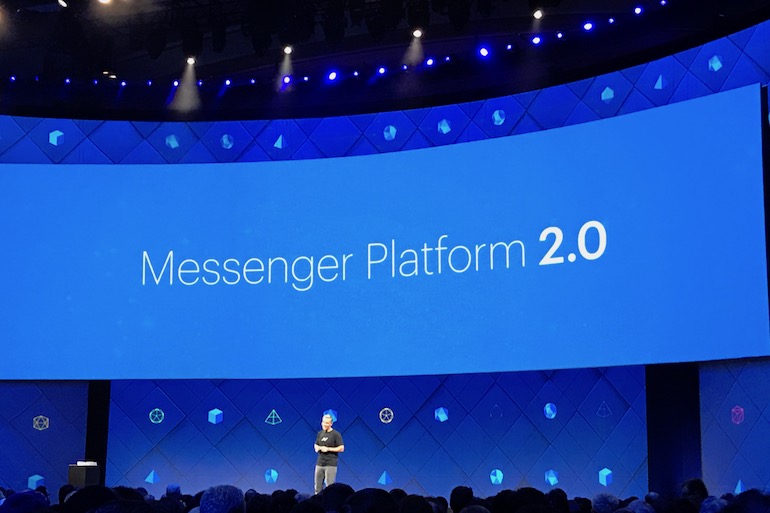 Although brands in the UAE may not think that Messenger is used a lot in the region, they would be wrong. People now send over two billion messages a month via Messenger across the world and this number is growing. The new updates that were announced are exciting for brands and if done correctly will drastically increase the engagements.
Discovery
The first biggest update is the introduction of Discovery, basically an App Store for bots. This new menu will allow users to easily find popular bots and start conversations easier. Grouped by category and popularity, the Discovery addition will make it more attractive for brands to launch a bot on Messenger as a new vertical for their brand.
Chat extensions
This new feature is very cool. It allows users to now loop in a bots to their conversation. So, imagine you are chatting with a friend about what's on at the movies. You then open up the extensions and pull the local Cinema Bot into the conversation; you browse, select and pay for a movie right there in the window. Now the bot sends the tickets to the channel and both you and your friend have a ticket. Boom!
Parametric Codes (QR Codes)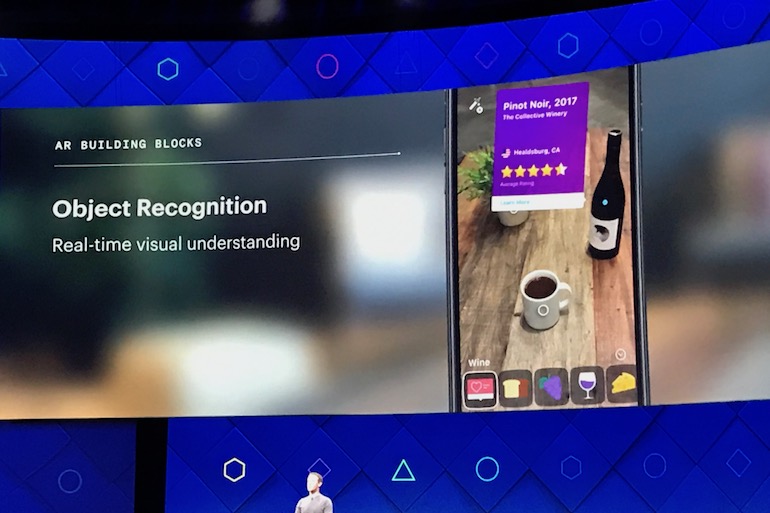 Now this is epic! The introduction of these new codes now means that brands can assign a specific code to call a certain function of the bots. For instance, if you're at a restaurant, you could scan the QR code on the table, chat with the bots and order your food and the waiter knows which table you are on. Property portals and shopping websites can assign unique codes to individual items meaning a user can scan the chosen items to learn more. The updated camera in Messenger also makes it even easier to scan a code simply by pressing and holding the screen. Download the latest version of the app and give it a try.
Facebook Spaces and VR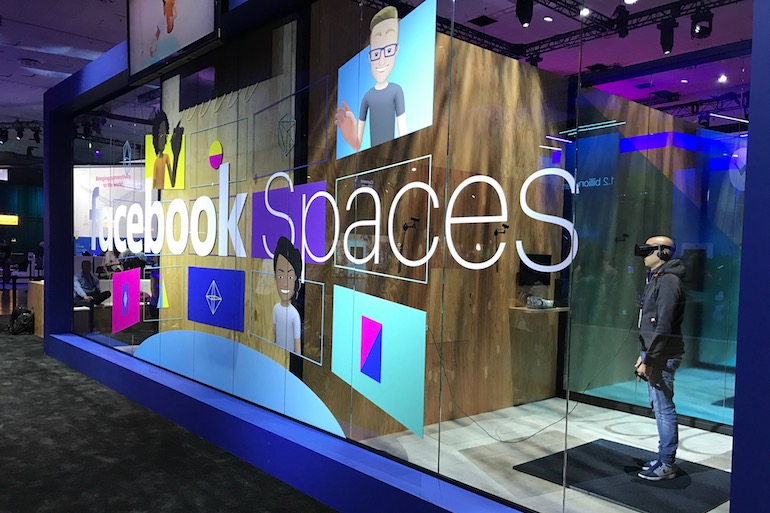 Facebook announced the launch of its new Facebook Spaces product that is now available in the Oculus App Store and can be used on the Oculus Rift. This is a crazy product! Facebook Spaces was actually showcased last year by Zuckerberg and is now available to everyone. You simply create a digital you (avatar) and can meet your friends in a virtual room. The crazy part is how it connects you to the real world, so you can pull up your friends on Facebook and video call them. It really is mind blowing but is also very real. Brands will be able to tap into this in the future by adding virtual billboards or branded spaces that users' digital selves can hang out in. You do need to have all the tech in order to experience it – but as this evolves products like Facebook Spaces and Virtual worlds that humans can jump into simply by wearing goggles will become mainstream very soon.
Camera Platforms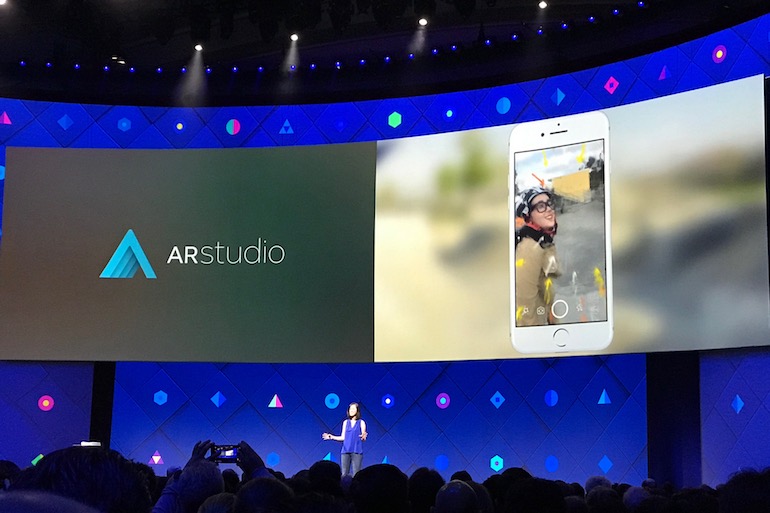 You will be familiar with the camera effects that are seen in apps like Instagram and Snapchat. These are clever 'masks' that detect where the face is and place a fun, playful mask over the real face. Zuckerberg and Facebook want to take this to the next level by releasing two new products called Frame Studio and AR Studio.
Facebook believes in opening up the camera to developers to build awesome new features. For brands, this is very powerful. We already know of Geo Filters in Snapchat where you can allow branded filters for your mall or restaurant by outlining a 'geo-fence' on a map meaning when a user takes a picture in that fenced area your filter is available. Facebook will allow this too now; the Frame Studio will let you create custom frames and make them available via region, ad targeting etc. It is unknown just how it will work but the proposed idea is cool. The AR studio will also allow the brand to create custom filters, but now they can be AR mask type filters. Imagine creating a Ronald McDonald or mascot mask for your brand.
The Camera Platform is a huge bet by Facebook and I tend to agree that this will be a new powerful option for brands. It is still early days but it looks like this is one area that cannot be overlooked.
Facebook @Workplace
There are many types of products that brands use to manage their daily activities at work. Slack is a popular tool that is used amongst startups, however, Facebook has its own product called Facebook @Workplace. The company can update the feed with work related posts including holidays and urgent information. You can book/manage holiday requests and even watch live streams of other offices around the world. It seems very powerful and there were a lot of talks around the new features. Personally, I don't see the benefit and know that a lot of companies in the UAE ban the use of Facebook in the workplace so it would be interesting to see how this played out.
These are just some of the main highlights, but there was a lot more discussed from new analytics, amazing new 360 cameras, new coding languages and some crazy new science advances that will let you type from your brain (I know it lost me too). It is clear that Facebook is focused on the future of tech and bringing it to the mass users.