Founded in France in 1969 and launched in the Middle East in 2007, Sephora sells the world's finest skincare products, make-up, and fragrances for men and women.
In August 2021, Sephora wanted to amplify its Instagram strategy and make it stand out, all while driving efficient results and ensuring it would engage with its core audience – women interested in cosmetics & skincare, with a strong focus on Gen Z.
This strategy, developed with Sephora's media buying agency, Publicis Groupe, relied in part on Instagram Reels, that was adopted as a way to penetrate this specific audience via a partnership campaign with global cosmetics & skincare brand Milk Makeup.
"We wanted to amp up our Instagram game to engage better with Gen Z while driving more efficiency to Sephora campaigns. Adding Instagram Reels to Sephora's business-as-usual campaigns had a direct impact on driving higher favorability and greater awareness among Gen Z compared to other Instagram videos during the same period," explains Pauline Rady, Director - LVMH Business Lead - Media – E-commerce at Publicis Groupe.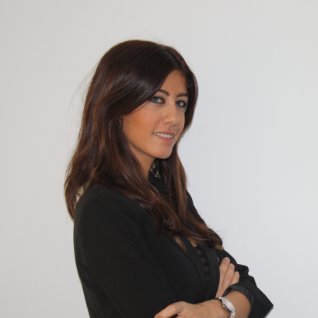 "Instagram Reels gives brands a new suite of tools to create quality 15-second content videos. In today's society, where the attention span is short, brands can engage with their audience through interactive and immersive content experiences rather than just simply being passive," she adds.
"We were very excited to launch Reels ads this summer! Reels is a highly engaging format that connects with all audiences, especially Gen Z, to deliver impact across the funnel. Sephora and Publicis Groupe were among the first to test this new format, and the incredible lifts seen on brand equity and favorability in this particular campaign are a testament that Reels should be an integral part of every communication plan," says Mia Lahoud, Solutions Manager for Beauty, Luxury & Retail at Facebook Middle East.
Here's what Margrette Costandy, Communications Director at Sephora, told us about the campaign.
What were the main goals for the digital campaign that ran on Facebook platforms?
We had two main objectives: to boost our Instagram strategy and to tap into the Gen Z audience. With Reels being rolled out in the Middle East this year, we were thrilled to test out this highly engaging format on our branding campaigns. Together with our media buying agency, Publicis Groupe, we tested two different strategies on the upper funnel, and their impact on our key brand metrics – which include ad recall, brand awareness, and favorability – was extremely positive.
Why did you choose Facebook's marketing solutions, out of many alternatives?
We are always keen, at Sephora, to trial new formats and ad types with Facebook. We have a massive active beauty community on the Facebook platforms and their solutions have made it easy for us to reach this audience while, more importantly, tracking performance effectively.
Which Facebook/Instagram solutions/products did you use for this campaign?
To maximize results, we worked on a collection of Instagram Story ads, in-feed videos, and, for the first time ever, Reel ads.
We used special assets for our Instagram Reels ads, showcasing our partner Milk Makeup's global assets along with authentic vertical assets, where a content creator features Milk Makeup's products. The effectiveness of the new ads was tested on top of our business-as-usual approach, which includes leveraging video views on the upper funnel for broad audiences and using placement optimization, including Feed and Stories.
What were the results of the campaign and did you achieve your goals?
Adding Reels ads to Sephora's regular upper funnel approach increased ad recall and favorability at a lower cost and drove a higher lift on brand awareness, particularly within the Gen Z audience segment.
The Reels ads campaign and brand lift study ran from August 9–31, 2021, and achieved:
80% increase in favorability compared to business-as-usual video campaigns
65% lower cost in favorability when adding Reels
38% lower cost in ad recall when adding Reels
6 points higher lift in brand awareness on Gen Z when adding Reels compared to business-as-usual
Which measurement methods did you use to gain new learnings?
We couldn't have measured this great impact without leveraging Facebook's brand lift tool. For this particular test, we ran a multi-cell brand lift study to evaluate two different approaches: Running upper-funnel branding with video views objective on Stories; and Feed only vs. adding Reels ads to the business-as-usual setup.