Launched out of the region four months ago, Mangomolo, the latest venture by Wissam Sabbagh, founder and group CEO at DOTCOM MENA, was picked among 25 companies to exhibit for free at the upcoming Web Summit, which will take place in Dublin tomorrow. It is a great feat for a young venture that Sabbagh is confident will be the solution of choice for video content disseminators in the region. "[I chose the name Mangomolo] because mango is my favorite fruit, and "molo" stands for disrupting and challenging the conventional way things are being done. Mangomolo is a platform for broadcaster, researchers, ad agencies and people."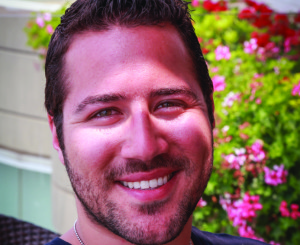 For broadcasters, Mangomolo is an online streaming platform, lending itself to any TV channel, radio station or events company that has audiovisual content to stream online – with the option of live streaming. In an automated process, the platform extracts all video content pertaining to, say, one broadcaster's online properties (YouTube channel, website, online grid, etcetera), aggregates and streams it to "any device", explains Sabbagh, the idea being "to get [broadcasters] them off YouTube.  YouTube today eats away at 80 to 90 percent of all advertising."
As such, Sabbagh is keen on highlighting Mangomolo's strength and transparency vis-à-vis the giants; while TV people meters like Ipsos' or GFK's in Lebanon are reaching a maximum of 650 to 700 households, Mangomolo's created a panel that's recruited 60,000 viewers a day "for one small channel. We monitor who's watching what, conversions from one TV station to the other, demographics, interests, watching time duration, all in real time, all data they don't really have access to. When we have a big enough of an inventory of TV stations, we'll give them access to our panel."
Much like YouTube does on a larger scale, the Mangomolo team aims at securing and developing advertising deals for TV stations across their inventory; "except that we don't take 80 percent of the revenue.  This money goes to the TV stations," which, in turn, pay for storage, bandwidth and value-added features like research (typically, 01$/GB to 0.3 $/GB a month).
Mangomolo has its own Double-click ad servers and tools that TV stations can use to dispatch their campaigns and content on its network, place their content and tag their videos for targeted advertising. Sabbagh is also connecting those that don't have access to advertising with agencies and media reps, and those that don't have the means to integrate heavy and big systems into their own with its data centers in Serbia and Romania. "We pick up reception to TV stations through our satellite, connect them to our platform and their stream their content online."
Down the line, "our aim is to deliver content to the people that will watch it," Sabbagh simply puts it. Of course, this doesn't mean that broadcasters will stop putting their content on YouTube but, Sabbagh is hoping for and expecting just that. "They might stop putting content on YouTube. But even for that, we've embedded a tool that will retrieve all TV channels' video content from YouTube. For the end user, it won't make a difference. For advertisers and publishers, it will. agencies are still going to make their cuts. Their money deals happen outside of the platform," he explains.
The platform is now live with two clients, and Sabbagh is betting on that TV channels will not renew contracts with their streaming services running through the end of the year. The Web Summit should help make prospects clearer.