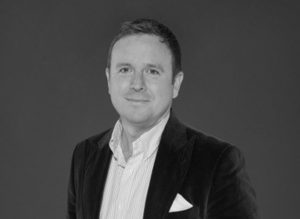 Shazam, best known as the app that comes in handy when you hear a song you love but can't remember its name, has actually been around as a SMS company since 1999. It wasn't until the launch of the iPhone and its App Store in 2007 and 2008, respectively, that the Shazam we know came into existence. After eight years of Shazaming – yes, that's a colloquially accepted word now – the company announced that it has had one billion downloads in October this year.
We caught up with Josh Partridge, vice-president of EMEA, LATAM and Canada at Shazam, to see why he's been doing the rounds, meeting agencies and advertisers in the UAE.
A new tune
Shazam has been working to (1) give users more to Shazam and (2) allow advertisers to leverage the tech to connect with consumers by combining traditional and digital channels. It has also launched a visual capability, where users can Shazam something they see – a video, an OOH poster or print ad. "We want to make the connection between traditional media and the digital experience within the smartphone," says Partridge.
"We consider ourselves the Swiss knife of the music industry," he says, which explains the brand's many partnerships with iTunes, Google Play Store and Spotify, among others, to ensure its presence in any music-related arena. Since Apple's roll-out of iMessage apps, Shazam was quick to jump into that space along with allowing users to discover music through Siri and the Apple Watch. "We want to give users the ability to Shazam a song at any stage of their mobile experience," Partridge says.
Fine tuning
Shazam's business model relies on three revenue streams: the music business, which is made up of streaming revenue and downloads through the app; in-app ads; and, Shazam Connect, which offers services connecting traditional and digital channels. Unsurprisingly, the advertising business, comprising the latter two, is the biggest and fastest growing.
The biggest markets for Shazam advertising are the US, Germany, France and the UK, mainly due to the size of the markets. Although the MENA region doesn't feature in this list, Partridge says: "The great thing about Dubai is that it is at the cutting edge of digital." The UAE was one of the first countries where Shazam attempted a TV campaign.
However, TV campaigns have since been limited due to MBC. For Shazam, which has worked on TV campaigns across 50 countries, this is quite a letdown. "It is unfortunate that we cannot provide that solution anymore because of MBC, but we remain hopeful that they change their position in the future," Partridge adds.
Music to your (advertisers) ears
Although users are not required to sign in to use the app – an intentional move – Shazam still collects a fair amount of data. Users Shazam a billion songs every six weeks, which "is an amazing amount of data for [companies or artists] that want to track what songs are trending," says Partridge. This makes it useful not just to provide insights about users, but also to predict future hits – for the music industry, "that source [Shazam] is second to none," he adds.
From an advertising perspective, Shazam has access to demographic as well as behavioral data. The type of music, genres, time of day and other such factors help create audience segments, "which are incredibly valuable for advertisers".
Although Shazam works with the likes of OMD, Ogilvy, MEC and Initiative in the region, one area it hasn't yet started on here is programmatic. "We work closely with trading desks in different countries" depending on the market, but, "fortunately, in this region, we have incredibly high demand for inventory on a premium ads basis, which allows us to not focus hugely on a programmatic strategy," explains Partridge. This doesn't seem to be a concern though, "because music is borderless; everybody loves music" and "the type of music you listen to says a lot about who you are," he says, reminding us of our Backstreet Boys days. We'd rather keep that a secret, but well, advertisers must know.