MMA's Business Impact Index recognizes the region's marketing industry's top brands, agencies, and solution providers who are driving significant business impact through modern marketing campaigns. The methodology developed in collaboration with WARC determines business impact. Locally-established data mining platform, MEmob+ UAE has been ranked second in line with InMobi Saudi Arabia.
MEmob+ entered the digital ad world in 2016 as a mobile ad provider. Today, the platform has evolved into a full-service data-driven, and location-based solutions provider. It uses data to enhance and activate crucial marketing insights for its clients through contextual and location-driven products.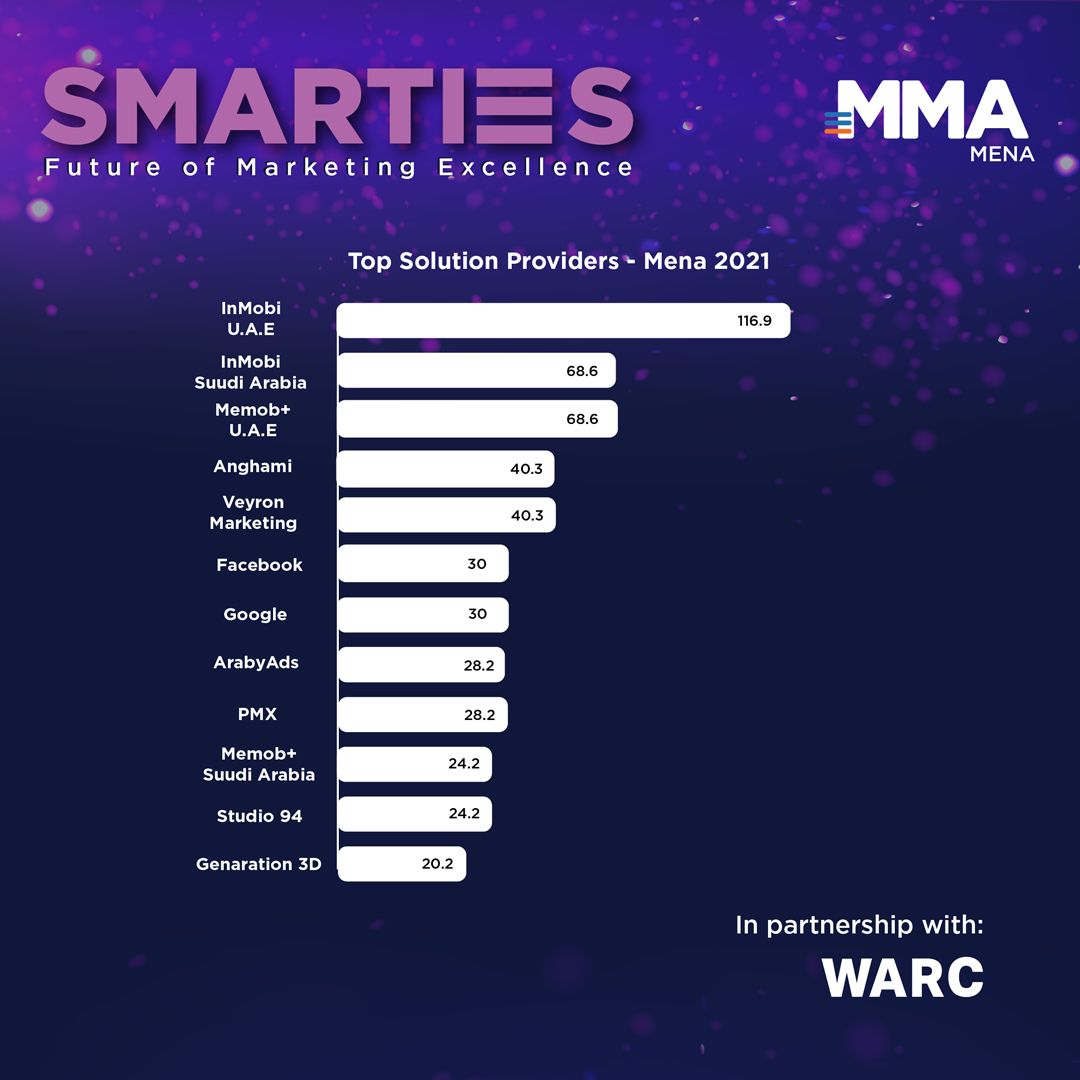 To further understand MEmob's business strategy and solutions, Communicate interviewed Co-founder and CEO, Ihab El Yaman.
Empowering brands with data
As a data-driven platform, MEmob+ helps brands and advertisers enrich and enhance their audience database by helping them maintain billions of unique addressable profiles. "We believe that precise decision-making for a marketing strategy should be driven by data and its inference," says El-Yaman.
What according to El-Yaman makes MEmob+ different is its ability to navigate across all platforms, such as Facebook, Instagram, Amazon, and Google. "All these platforms derive data internally. Brands & advertisers monitoring data internally will see this as a challenge as they cannot obtain a cross-channel report. That's where we come in, we can help them derive data from all the existing big mammoths and also from contextual targeting, which might even be through data collected offline. This is very unique to MEmob+ as it dives into people's mobility and location in compliance with the privacy laws of the region," he explains.
The data solutions provider aggregates insights from a pool of resources with accuracy to help its clients identify consumers who align best with their brand's identities before sending an ad.
El-Yaman explains with an example, "Instagram and Meta's algorithm will personalize advertisements for a user based on the kind of content they consume. For instance, someone who watches baking videos might easily be targeted with ads from a patisserie in the neighborhood on these platforms. MEmob+ doesn't rely on this data from Meta and Instagram. We study the user further, by using geo-fences. We'll combine online data collected from the open web and applications with offline behavior such as the user's proximity to a gym or a patisserie shop in the area and only then decide if this is the right person to be viewing the ad."
Connect. Plan. Maintain. Enhance
MEmob's various data analytics programs help advertisers and brands first connect with the right consumers then plan their next strategy and then enhance their approach respectively.
"We kickstart with a consulting session, putting together a plan for our clients. That's another aspect unique to MEmob+. With a plan in place we support with the launch and then provide clients with options to track footfall – be it online or offline," says El-Yaman.

MEmob+ scooped a bronze award for Almarai's campaign in the Location-Based Targeting services at the Mobile Marketing Association (MMA) Smarties Awards.
The future is blockchain
The pandemic saw a dramatic shift in budget allocations and the marketing mix for brands and advertisers across the region. In the post-pandemic world speculation on where to invest still remains. Scott Turner, CMO at BERA, a brand technology platform, explains in an article how brands in the post-pandemic era need to set up ongoing data collection on brand metrics that matter – such as familiarity, regard, meaning, and uniqueness.
Today, MEmob+ is bracing to launch solutions that can help its clients venture into the world of blockchain, and web 3.0, while also remaining authentic to their brand values. "Blockchain is fixing a lot of problems for brands across the globe and MEmob+ is at the forefront of driving the change in the MENA region. We're educating our clients about the technology and ready to launch a new product by the end of this year," says El-Yaman.
Commenting on the recognition by MMA's Business Impact Index, El-Yaman said, "We are grateful to MMA for recognizing MEmob+ as a solution provider in the market. MEmob+ was initially known as a network and now we've evolved to become a data mining platform enhancing the advertising and digital marketing process for our clients and agencies. Today we have our very own creative department, which helps us provide our clients with rich media executions while helping them engage with their customers both online and offline. As we venture into blockchain and with our clients aware of MEmob's involvement in this technology, MMA's recognition gives us a tag that we're a lot more than a solution provider. It opens doors for us to speak to clients and introduce them to the latest technology."