At the end of each month, we at Netizency study the popular conversations happening on social media and online platforms across the Gulf to highlight the most relevant trends and analyze the discussions that have gained momentum. To do so effectively, we've identified a group of keywords in Arabic and English that define conversations based on the region's most relevant industries. We then classify them according to the volume of mentions and analyze the topics of conversation across social and online media between the first day of the month to the last.
In August, category rankings underwent a series of changes. Electronics ascended to the top, relegating Entertainment to the silver medal spot. Education secured the third rank, edging out Finance, which slipped to fifth place. Health secured fourth place after lingering in fifth last month. Meanwhile, Malls and Retail, Automotive, and Telecommunications held steady at the lower end of the rankings. What's behind these changes? Let's find out!
Image Source: Netizency
Top Themes
Electronics & Technology
Apple took the lead in the Electronics conversation throughout August, making waves at every turn! They kicked things off with the announcement of their monumental Apple Event set for September 12. Then, they teased us with hints of the much-anticipated iPhone 15, complete with tantalizing leaks about its upcoming features and wallet-pinching price tags. They also dished out some security advice, cautioning against charging iPhones under pillows to prevent fiery mishaps. Tech influencers took the initiative to share informative videos on the same, igniting a frenzy of retweets and bookmarks.
We also saw a surge in negative sentiments for the brand upon the news of the upcoming release of iOS 17, and the impact it will have on iPhone 8 and X owners. These 2017 models won't be receiving software updates, leaving them susceptible to malware and missing out on the latest features. This news generated quite a reaction, particularly from Samsung fans who couldn't resist a bit of playful banter about their preferred brand's supremacy.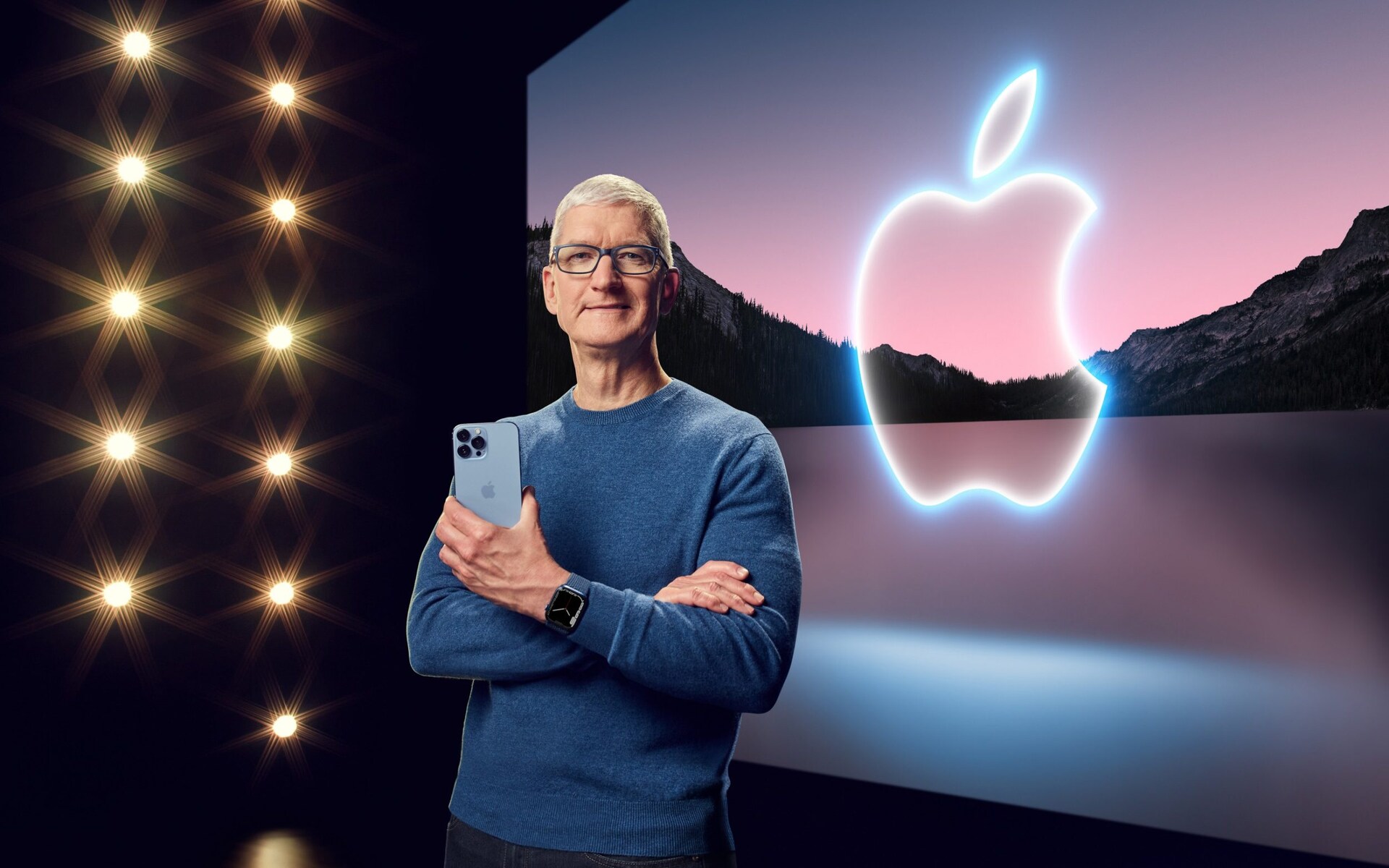 Photo Source: APPLE INC HANDOUT/EPA-EFE/Shutterstock
IFA 2023 was another hot topic in the Electronics chatter throughout August. The event, acknowledged as a vital hub for introducing consumer electronics, is scheduled to occur in Berlin, Germany. While it welcomes the public in early September, the press gets a sneak peek a day or two before the grand opening. This preview period led to a surge in coverage by GCC tech enthusiasts, sharing all the latest scoops. Among the multitude of posts, Honor seized the spotlight with its ultra-sleek Magic V2 foldable device, igniting conversations about its design and specifications, notably its remarkably slim profile, measuring less than 1 cm in thickness.
Samsung also generated buzz, notably for its ambition to enhance the home connectivity experience. Interested influencers shared news about the brand's plan to incorporate Wi-Fi connectivity into all new appliances linked to the Bespoke Home smart service. This initiative centers around the SmartThings platform, promising improved efficiency and enhanced user control. Additionally, future Samsung home appliances will come equipped with AI-based energy-saving features. Users expressed their excitement about these developments, particularly the convenience of features like refrigerator cameras for shopping and mobile phone-linked doorbells for meal planning.
The back-to-school season also triggered a surge in the Electronics discussions. The conversation topics varied, but one particularly noteworthy aspect came from tech experts. They posted reviews on the best and budget-friendly laptops and tablets suitable for students across all educational levels, from primary school to university. They also provided valuable advice for parents on how to effectively integrate technology, ensuring that children access beneficial information and tools while maintaining stringent safety measures. In addition to this, retailers enthusiastically promoted their relevant product lines and ongoing promotions in light of the occasion. Also, an array of giveaways featuring back-to-school electronics as prizes generated immense excitement. Users eagerly engaged with pertinent content in the hopes of securing these coveted prizes.
Let's transition to Entertainment now!
Entertainment
Emirati Women's Day, Dubai Summer Surprises, Onam celebrations, and many more occasions unfolded throughout August, sparking vibrant discussions within the Entertainment sphere.
Amidst numerous ongoing discussions, a rather unexpected topic emerged as the center of attention: Snoop Dogg's entrance into LinkedIn. In his inaugural post, he outlined his mission for this new account – to impart the valuable life lessons he's gathered over the years. Without delay, he engaged with his followers, actively seeking their input on the content they'd like to see. The community responded enthusiastically. He truly created eager anticipation among his fans for what this unexpected addition to the LinkedIn platform will bring next.
Furthermore, the Barbie movie continues to dominate the charts, showing no signs of losing its momentum. Discussions surrounding the movie have been robust, with some fans donning pink attire for their trips to the cinema and sharing photos on social media. Barbie-themed food recipes, makeup looks, and other pink content were also highly trending. Conversely, some users have voiced concerns about the potentially troubling messages it conveys, supporting its ban in several countries.
Mainstream media has published articles about the movie's imminent achievement of reaching the milestone of $1 billion in global box office earnings, all within the third weekend of its release. This accomplishment marks it as the first Warner Bros. film to join the exclusive billion-dollar blockbuster club. Will the Barbie hype diminish anytime soon? Unlikely!
Photo Source: AP
Gaming enthusiasts also fueled the Entertainment buzz in August, largely due to the extensive coverage of Gamescom 2023. Various conversation topics arose, with gamers sharing event particulars, anticipated game releases, and further igniting discussions. Throughout the event, they actively posted reviews of the newly announced games, delving into graphics, quality, and other intricate gaming details. Several titles, such as "Black Myth: Wukong," "Senua's Saga: Hellblade II," "Assassin's Creed Mirage," and "PRG Crimson Desert," garnered substantial attention as well. Let's also not forget the heightened buzz we've captured after "Zelda: Tears of the Kingdom" was announced as the winner of the 2023 Gamescom Awards, securing four accolades, including Best Gameplay and Most Epic. The excitement was palpable indeed!
Up next: what spiked the Education conversation.
Education
The notable surge in discussions within this category is attributed to the back-to-school season. It ranged from mothers sharing lunchbox and hairstyle ideas, and retailers showcasing their back-to-school stationery supplies, to schools and educational institutions offering tips, new guidelines, and general insights about the new academic year. Students jumped into the chatter as well with excitement about reuniting with friends and some nervous jitters about the upcoming exam stress.
Photo Source: GETTY IMAGES
Additionally, a video featuring a Nubian woman dancing during her graduation day has created quite a commotion in the Education conversation during August. This viral video swept across the internet, with some applauding the lady's spirited dance and genuine happiness for her accomplishments. Simultaneously, many others voiced criticism, contending that such exuberance wasn't suitable for an occasion that traditionally emphasizes education, discipline, and decorum. The video remained a trending topic for several days, with the comment section being a battleground where approval and disapproval clashed.
Finally, Education discussions have also surged following the Saudi Ministry of Education's announcement that Yemeni students, with valid visitor's visas or ID cards, can attend government schools without tuition fees. This news received significant coverage in mainstream sources, highlighting the Kingdom's dedication to maintaining humanitarian relations with Yemen.
We've concluded our August monthly recap! If you'd like to stay up-to-date with the latest social media updates and trends, subscribe to our newsletter to get them delivered straight to your inbox every week.