Universal Media (UM) MENA, MCN's media and integrated agency, is looking at a structural redesign of its digital operations. Justin Mlynarski has been appointed as the regional digital director for MENA. His aim is to focus on digital across the MENA region — as opposed to just the GCC.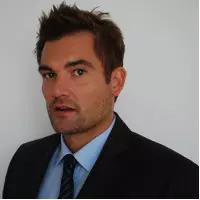 Justin Mlynarski, regional digital director at UM MENA
Mlynarski is heading the operation with a team of regional digital strategy directors, but the actual change is the integration of digital across the agency's planning teams. "The aim is to have a fully integrated planning team that can plan across online and offline media," he says.
While Mlynarski admits that digital planners require special skill sets, he doesn't believe that digital planning should work in isolation. "We are upscaling the digital skills of all planners across teams," says Mlynarski. Every planning team in the agency has been equipped with a digital specialist whose short-term goal is to help integrate digital skills within the team. In the long term, the digital specialist will be groomed in offline planning so as to eventually function as an integrated planner.
Not undermining the importance of social media, Mlynarski says: "We use real time social media insights to generate our planning across platforms. This way we make sure that we get the maximum impact out of our planning decisions".
To support the new structure, UM MENA is looking to recruit more talent. There has already been an influx of junior planners who are trained from the ground-up to become integrated planners. As digital increasingly integrates itself with offline activities, the new structure seems like a natural progression; one that aims to brings its people and services together to serve clients better.