For the past two years, communications agency Memac Ogilvy and car brand Lexus, part of the Al-Futtaim Automotive Group, have been consistently devising innovative ways to stay ahead of the game and adapt to changing times.
This approach culminated recently with the Lexus Car Configurator, an initiative developed in partnership with Facebook around a common vision: to create a never-before-seen car shopping experience in the region.
Over a period of four months, the agency sourced more than 7,600 images and linked together with 1,500+ pages to code a series of interactive instant experiences that let users build and buy their dream car right from their Facebook feeds.
Powered by the Facebook Instant Experience, the Lexus Car Configurator allows users to explore the entire range and customize their favorite car model, essentially building their dream Lexus.
The main objective of the campaign is to deliver a seamless online consumer experience, enabling car enthusiasts to explore, customize, book their test drive, reserve, and even pay through their mobile phones – in short, to adapt to rapidly evolving consumer needs through an innovative solution that takes the car-buying journey to the next level.
Leen Fakhreddin, Creative Agency Lead MEA at Facebook, says: "Through our strategic partnership with Memac Ogilvy, we developed a pioneering configurator that people can use directly in their Facebook app. Configurators are a critical part of the car-buying journey, but they're often designed for desktop in a time where more and more car buyers are doing their pre-purchase discovery and research on their mobile devices. The Car Configurator will not only enable Lexus to connect with car buyers when they're in the early consideration phase but also allow users to experience the brand by booking a test drive and paying a deposit on the car of their dreams."
Here's what Patou Nuytemans, Chief Executive Officer MENA & EMEA Chief Digital Officer at Memac Ogilvy, told us about the campaign.
What were the main goals for the digital campaign that ran on Facebook platforms?
As a one-of-its-kind car shopping experience in the region, the main goal of this campaign was to put our consumers first and meet them right where they are – on their social feeds.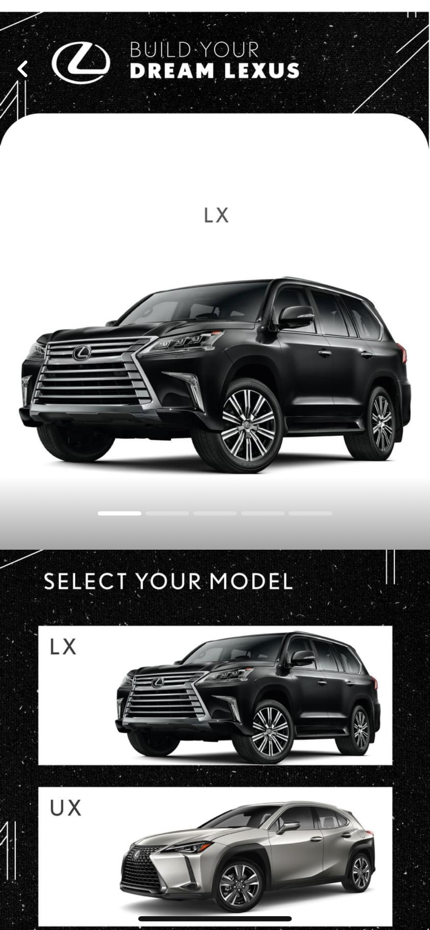 Why did you choose Facebook's marketing solutions, out of many alternatives?
Facebook has been a pioneer and a game-changer when it comes to social media. We're fortunate to share a strong relationship with them. We were able to gain access to their exclusive pre-Alpha formats with personalization and customization. Our extensive sessions with the engineers at Facebook were crucial in giving us a chance to build and develop a unique product. We're grateful for the continued support of their solutions engineering team that has been instrumental in helping us develop a product that's truly out-of-the-box.
Which Facebook/Instagram solutions/products did you use for this campaign?
With the help of Facebook's MENA solutions, we developed an exclusive format that links a series of Instant and Interactive Experiences allowing users to explore the full range of Lexus cars, customize their favorite model, and book a test drive or reserve the car right on their feed. We launched the campaign with 28 creatives in English and Arabic to drive consumers down the funnel of awareness, consideration, and converting them through test drives.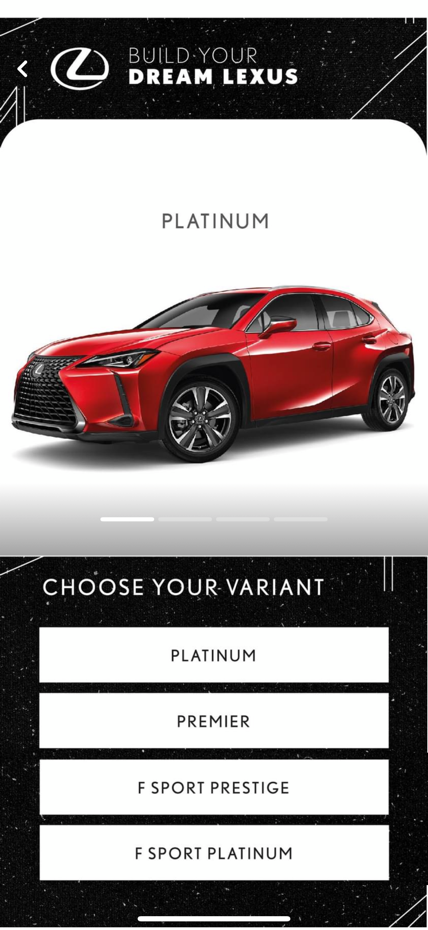 Which measurement methods did you use to gain new learnings?
In partnership with PhD, we ran a conversion lift study, which is one of the most widely acknowledged and powerful tools used to understand the impact of your Facebook advertising on driving incremental sales and conversions. It helped us divide the people into randomized test and control groups in an intent-to-treat test methodology, enabling us to compare the performance of these groups over time.
The early results indicate a 2X increase in conversions driven by the Car Configurator vis-à-vis the business-as-usual campaign.