2020 has been quite the year. From a global pandemic that introduced us to social distancing to personal and economic uncertainties all over the world, it was a year full of mixed emotions. Throughout it all, many people from the MENA region turned to TikTok to share their stories and lift others up. We celebrated, cooked, listened, learned, supported, stayed at home together, and found creativity and joy throughout each twist and turn along the way making the TikTok community the thriving space it is today.
"The Arab region is a melting pot of immense creativity with a young population that has a high level of digital connectivity, and TikTok fuelled this creative spirit across the region in 2020. We are immensely proud of the creativity that has been born and which flourished on our platform this year. The TikTok platform sparks joy and our thriving community proved that joyful creative content has no limits on TikTok. We invite you to take a trip down memory lane with us and look back and celebrate everything the region has to offer and we look forward to a more prosperous new year in 2021!" said Rami Zeidan, Head of Video and Creative at TikTok
Through the TikTok community we spanned borders and generations, shared and celebrated life's simple and best moments. With that in mind, here are the moments and people laughs and tears, that made TikTok what it is today in this Year on TikTok roundup:
Top Trending Hashtags
Trends can start from a single video and turn into inspiration across the platform, quickly spreading across TikTok with the help of hashtags. These are the top hashtags the MENA region couldn't get enough of: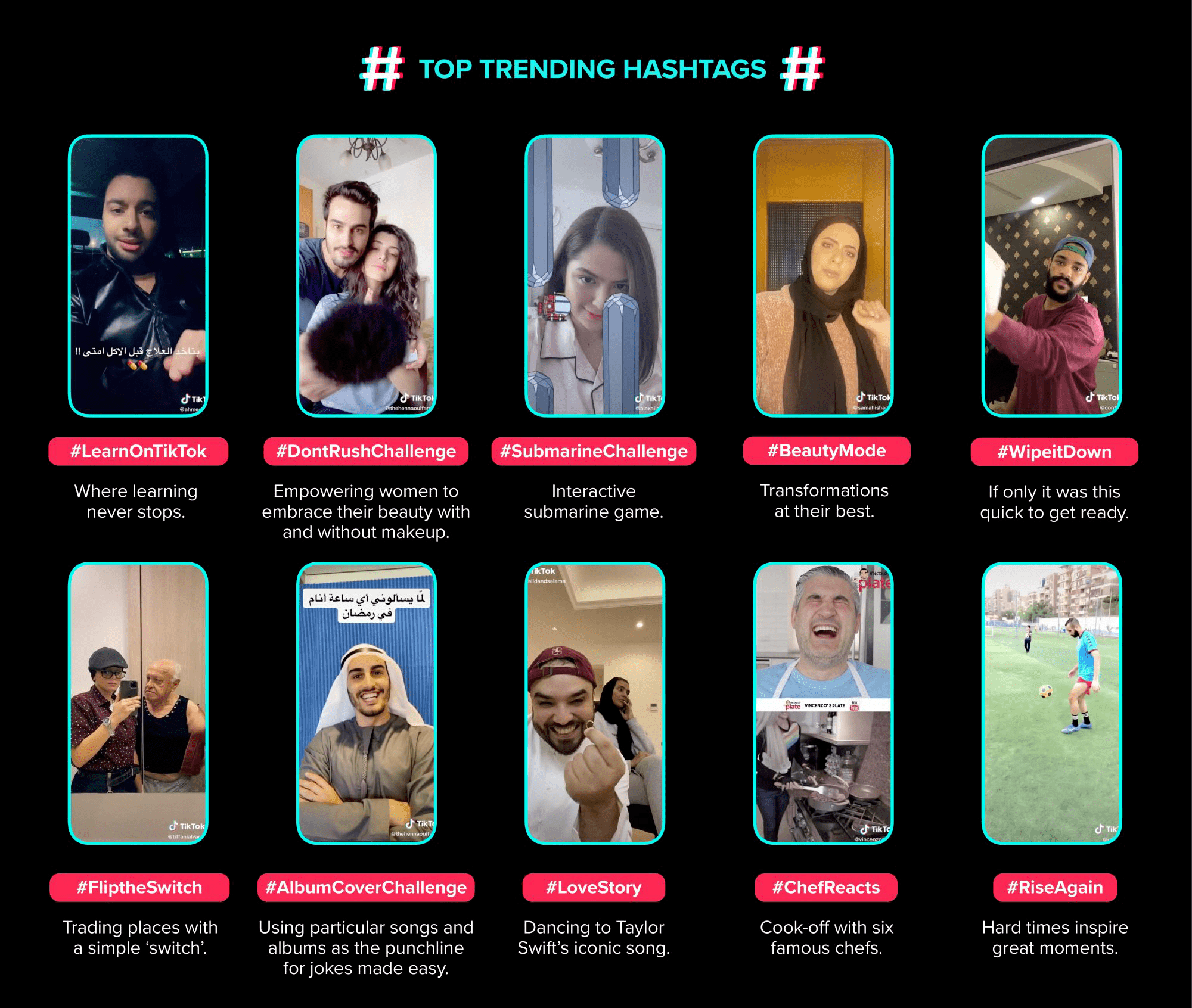 Read our interview with Rami Zeidan on the inspiration behind the #LearnonTikTok initiative.
Brand campaigns thriving on TikTok
The TikTok For Business MENA community, which now stands at over 60,000 registered businesses, came together to share moments of inspiration and positivity and saw brands shift in real-time to embrace authenticity and genuine connection.
Over 83 Arabic-first campaigns were launched in the region - from brands using TikTok to support local communities through the pandemic, to campaigns that put Creators at their heart engaging the TikTok's thriving Arab community and bringing them along on their brand journey. To celebrate a momentous year for brands on TikTok, we've compiled the ads that our community has loved and ads that have embodied our "Don't Make Ads, Make TikToks" creative ethos.
Top Branded Challenges that sparked creativity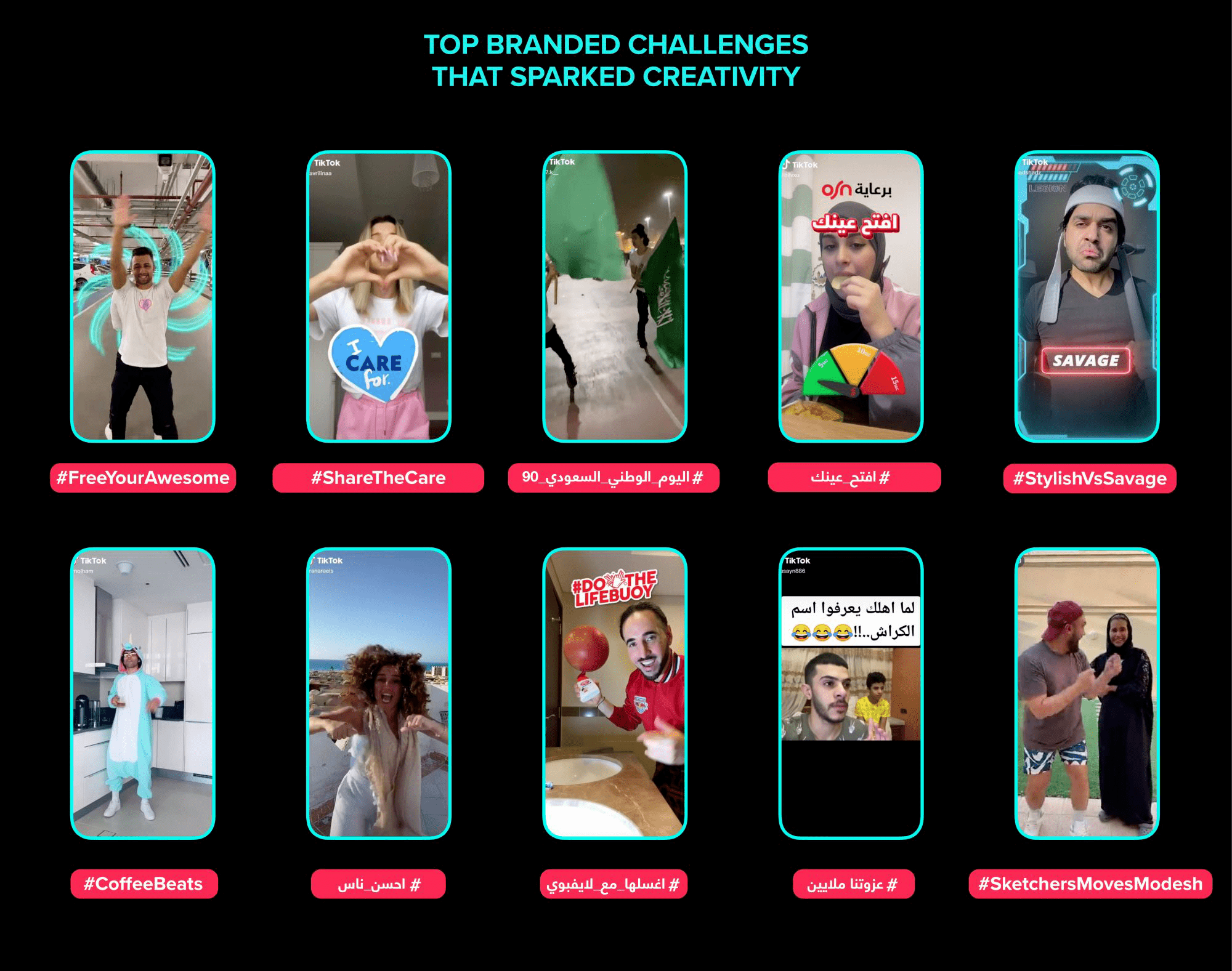 Top Branded Effects