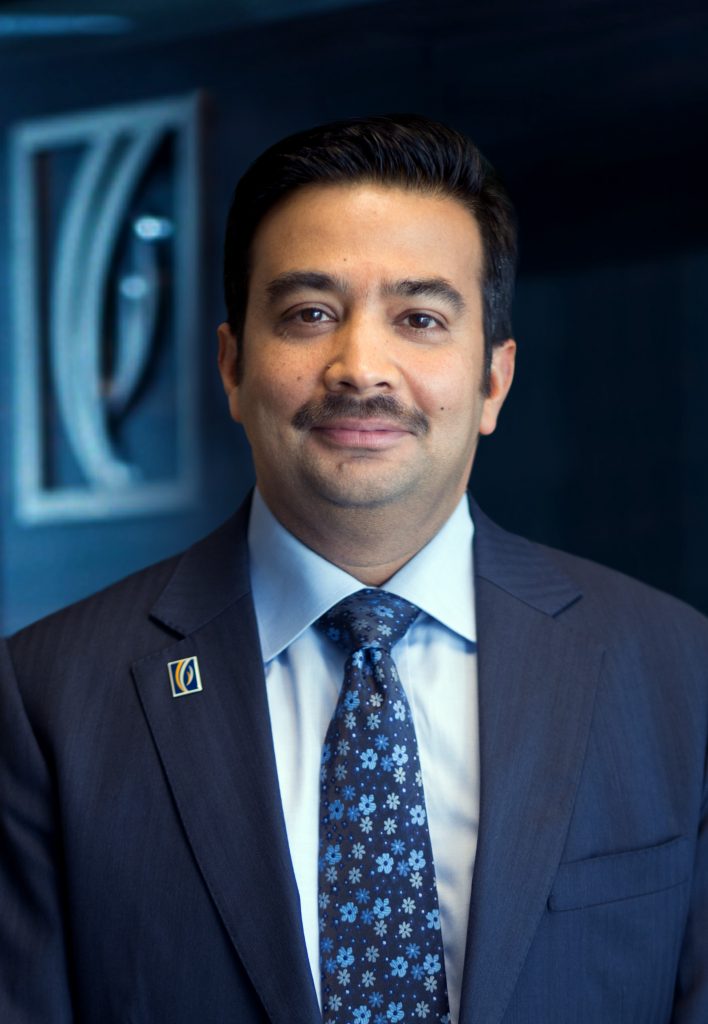 In December 2019, leading MENAT bank Emirates NBD and UAE-based retail conglomerate LuLu Group launched the Emirates NBD LuLu 247 Mastercard Credit Card, a new co-branded card program that offers customers a number of rewards and benefits.
The launch was supported by an extensive campaign on both Facebook and Instagram around the theme "Spend as usual, get more than usual;" and aimed not only to raise awareness around the new product but also to grow Emirates NBD's customer base.
By adopting a full-funnel approach – driving awareness prior to generating leads – and using offline conversions, the bank was able to understand and measure the impact of Facebook activity on the number of credit cards issued, thereby providing a new lens to historic ways of measuring media.
Emirates NBD also conducted a specific study that measured offline conversions directly linked to Facebook activity. The findings showed that a whopping 19% of lead applicants were successfully converted, and that Facebook drove an incremental 34% conversion lift across all card applications during the campaign's period, with an additional 5.6% uplift on LuLu cards issued and a 5.1% lift on search audiences.
Here's what Vikram Krishna, Executive Vice President and Head of Group Marketing & Customer Experience at Emirates NBD, told us about the campaign.
What were the main goals for the digital campaign that ran on Facebook platforms?
To support the launch of its new Emirates NBD LuLu 247 Mastercard Credit Card, Emirates NBD initiated a digital campaign aiming to create awareness and acquire new customers across the UAE. Keeping in mind that a benefit-oriented approach would put customers' best interests at the forefront and would be more attractive to end-users, the bank promoted the new card's benefits through simple videos that explained its USP.
Why did you choose Facebook's marketing solutions, out of many alternatives?
Facebook is an important part of the bank's digital marketing strategy on account of its targeting capabilities and its global mix of audience portfolio. Facebook also allows Emirates NBD to access mass reach for launch campaigns such as this one, while acquiring quality audience with a higher buying capacity. Lastly, Facebook was the optimal platform to run this campaign as the bank could measure and address different questions:
How does brand building influence lower-funnel activity?
What is the impact of Facebook on actual credit cards purchased?
What impact does Facebook have on other channels?
As part of our approach, we shifted the measurement narrative away from last-click attribution to have instead increased visibility on Facebook's impact on the final conversion (the actual number of credit cards issued). This gives us better insight on the overall structure, starting from creating brand awareness from the moment we receive a lead, to final conversion to the product.
Which Facebook/Instagram solutions/products did you use for this campaign?
We used the following ad formats:
Carousel ads
Video ads
Facebook/Instagram Stories
The primary objective of the campaign was to get enough reach to promote the launch and spread product awareness among the community. We used videos for brand-building, and website conversions for acquisitions. For targeting, our parameters were the existing base – i.e. users who had previously engaged with our content – and users with a higher propensity to sign up for similar products.
What were the results of the campaign and did you achieve your goals?
We observed positive results early on. The campaign reached an audience of 1.1 million within the first two days of the launch and this number grew as time passed. On mapping the offline conversion data with the Facebook platform, we observed that 19% of lead applications converted into an offline sale. In addition, Facebook drove an incremental conversion lift of 34% across all card applications during the campaign's running time, with a 5.6% uplift on Lulu cards issued and a 5.1% lift on search audiences.
Which measurement methods did you use to gain new learnings?
In the past, most online activity occurred on desktop computers, where cookie-based measurement systems were effective at tracking conversions. Today, however, a person's daily content consumption occurs across multiple devices on multiple channels, making cross-device conversion measurement more important than ever.
To resolve this issue and measure the true impact of a social channel on offline and other intent-based digital channels, Emirates NBD conducted an offline conversion lift study. Through this study, we were able to understand Facebook's impact on actual credit card purchase and on other digital channels.
Our methodology includes measuring the impact of online investments on brand campaigns based on the share of brand keywords' impressions and via the view-through rate or click-through rate of the ads. If any of the mentioned metrics improve post-brand campaign, we attribute partial credit to the same. We also conduct online brand surveys to accurately measure the effectiveness of the campaign.
What would you recommend to other advertisers and businesses who want to increase their brand awareness, sales or other targets?
It's clear that businesses that wish to remain competitive will need to make sweeping changes to their marketing approach in the coming years. With viewers' attention span dropping by the year, customers apparently prefer to get their information directly online. Brands will not only have to adapt to digital channels, but also prioritize them. In addition, they will need to develop specific online marketing strategies with an online-first creative approach to leverage upcoming and established digital channels to the best of their capabilities.